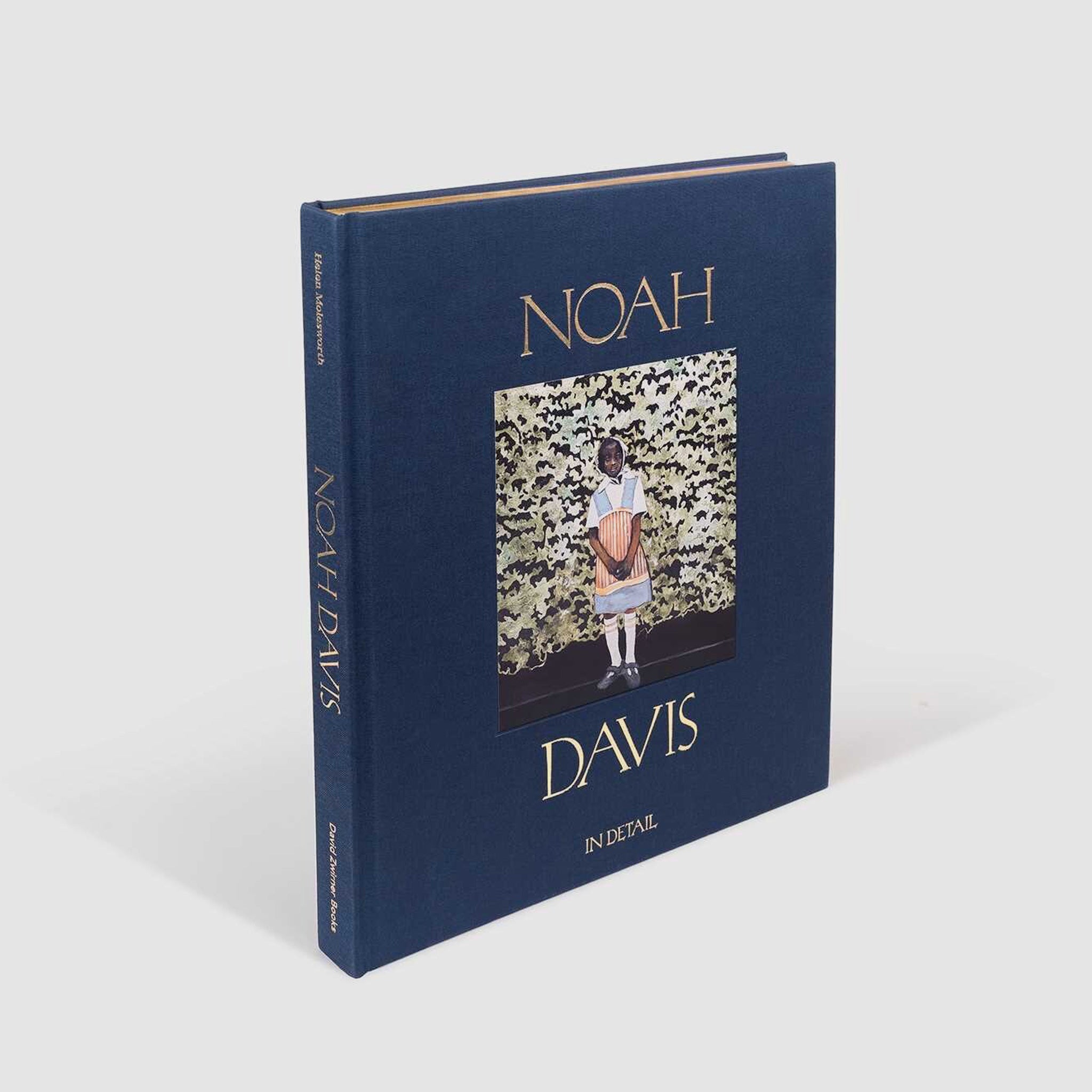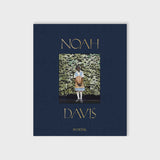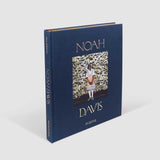 Description

Brand

Info

Sizing
Designed as a companion to the hugely successful monograph Noah Davis, this volume offers further insight into the impact and legacy of the revolutionary Los Angeles artist and activist.
"Embedding his dreams on canvas and in the community, visionary American artist Noah Davis created a mighty legacy." -- Rachel Willcock, ArtReview (2022)
Looking to literature, film, architecture, and art history, Noah Davis imbued his ethereal paintings with emotion and imagination. Muted colors, fantastic scenes, and blurred subjects create an intoxicating vision. Attuned to the power of his medium, Davis layered his paintings--figuratively and literally--using a unique dry paint application to depict quotidian life at an enigmatic, almost magical remove. Featuring sumptuous close-ups throughout, this important new book brings into focus the rich, painterly variety and luminous detail of Davis's canvases.
With a special focus on the groundbreaking Underground Museum, which Noah Davis co-founded with his wife, Karon Davis, Noah Davis: In Detail includes a special conversation, moderated by Helen Molesworth, between Fred Moten, Glenn Ligon, Thomas Lax, and Julie Mehretu. This renowned group of artists and thinkers share personal experiences of the powerful and emotional impact of The Underground Museum and its connection to the larger artistic environs of Los Angeles. Franklin Sirmans contributes a new essay and Lindsay Charlwood, a lifelong friend of Noah's, authors a chronology of his life, contextualizing his artistic and social achievements.
Published Nov 7, 2023 by David Zwirner Books.
Contributor Bio: Davis, Noah
American artist Noah Davis's (1983-2015) body of work encompasses, on the one hand, his lush, sensual figurative paintings and, on the other, an ambitious institutional project called The Underground Museum, a black-owned-and-operated art space dedicated to the exhibition of museum-quality art in a culturally underserved African American and Latinx neighborhood in Los Angeles.

Contributor Bio: Molesworth, Helen
Helen Molesworth is a Los Angeles-based writer, podcaster, and curator. Her major museum exhibitions include: Leap Before You Look: Black Mountain College 1933-1957, This Will Have Been: Art, Love, and Politics in the 1980s, and Work Ethic. She has organized monographic exhibitions of Ruth Asawa, Moyra Davey, Noah Davis, Louise Lawler, Steve Locke, Kerry James Marshall, Catherine Opie, and Luc Tuymans. She is the author of numerous catalogue essays and her writing has appeared in Artforum, Art Journal, Documents, and October. The recipient of the 2011 Bard Center for Curatorial Studies Award for Curatorial Excellence, in 2021 she received a Guggenheim Fellowship and in 2022 she was awarded The Clark Art Writing Prize.

Contributor Bio: Charlwood, Lindsay
Lindsay Charlwood is a director at Matthew Marks Gallery in Los Angeles. She worked closely with Noah Davis during his lifetime, organizing multiple exhibitions of his work that include solo shows at Roberts & Tilton in Culver City, California (2008, 2010), and Tilton Gallery in New York (2009, 2011).

Contributor Bio: Lax, Thomas J
Thomas J. Lax is curator of media and performance at The Museum of Modern Art, New York. They were the inaugural recipient of the Cisneros Research Grant and traveled to Brazil in 2020 to research contemporary Black art.

Contributor Bio: Ligon, Glenn
Glenn Ligon is an artist living and working in New York. Throughout his career, Ligon has pursued an incisive exploration of American history, literature, and society across bodies of work that build critically on the legacies of modern painting and conceptual art. He received a Bachelor of Arts from Wesleyan University and attended the Whitney Museum Independent Study Program.

Contributor Bio: Mehretu, Julie
Julie Mehretu is a world renowned painter who lives and works in New York. In exploring palimpsests of history, from geological time to a modern day phenomenology of the social, Mehretu's works engage us in a dynamic visual articulation of contemporary experience, a depiction of social behavior and the psychogeography of space. She is the recipient of The MacArthur Award (2005) and the US Department of State Medal of Arts Award (2015).

Contributor Bio: Sirmans, Franklin
Franklin Sirmans is the director of the Pérez Art Museum Miami (PAMM). Prior to his appointment he was the department head and curator of contemporary art at Los Angeles County Museum of Art from 2010 until 2015.

Contributor Bio: Moten, Fred
Fred Moten is professor of performance studies and comparative literature at New York University. He is interested in social movement, aesthetic experiment, and black study. Moten has written a number of books of poetry and criticism, the latest of which--co-authored with Stefano Harney--is All Incomplete.
208 pages
Care:
Measurements: 0.52" H x 12.0" L x 10.0" W
Fabrication:
---
---
Free shipping on orders over $120