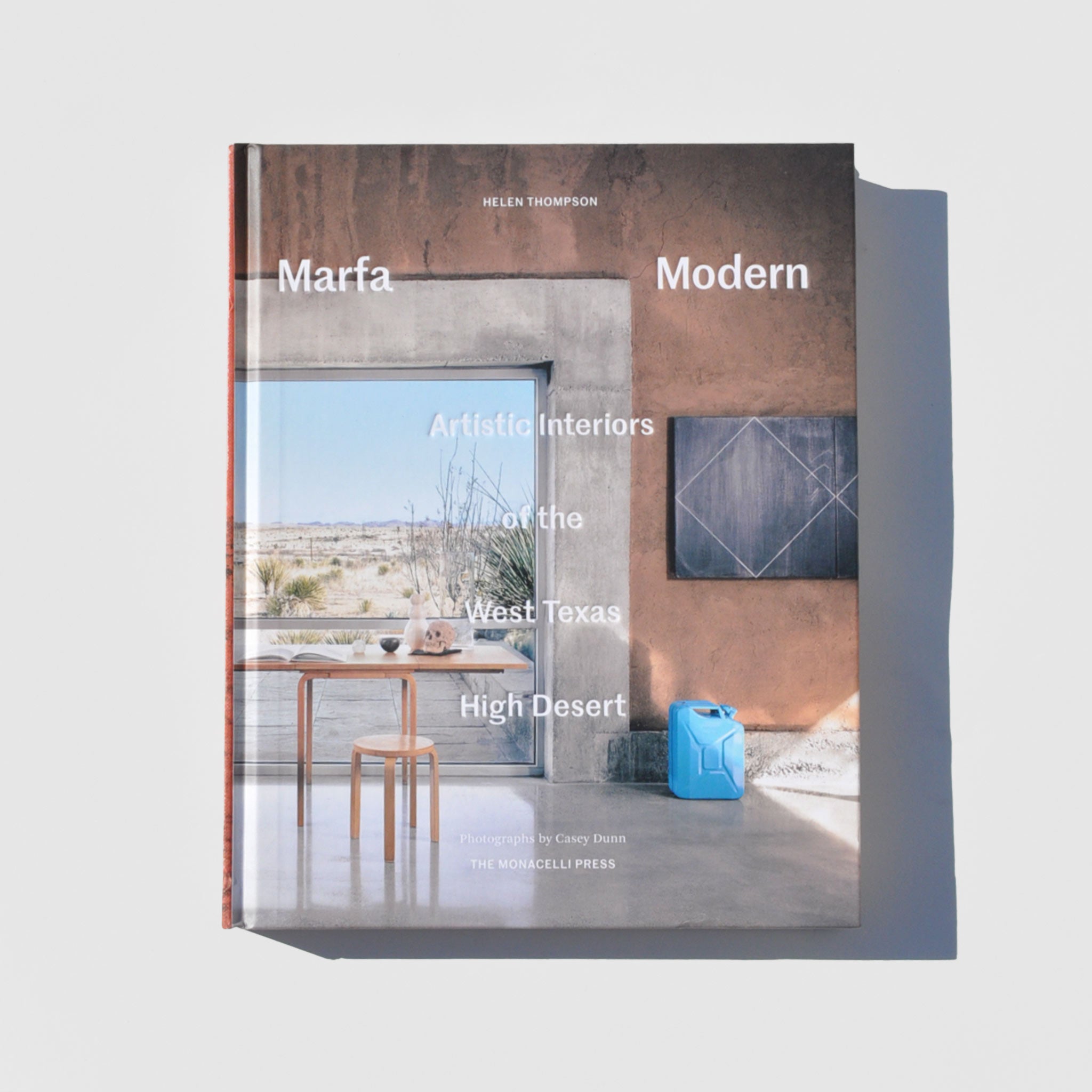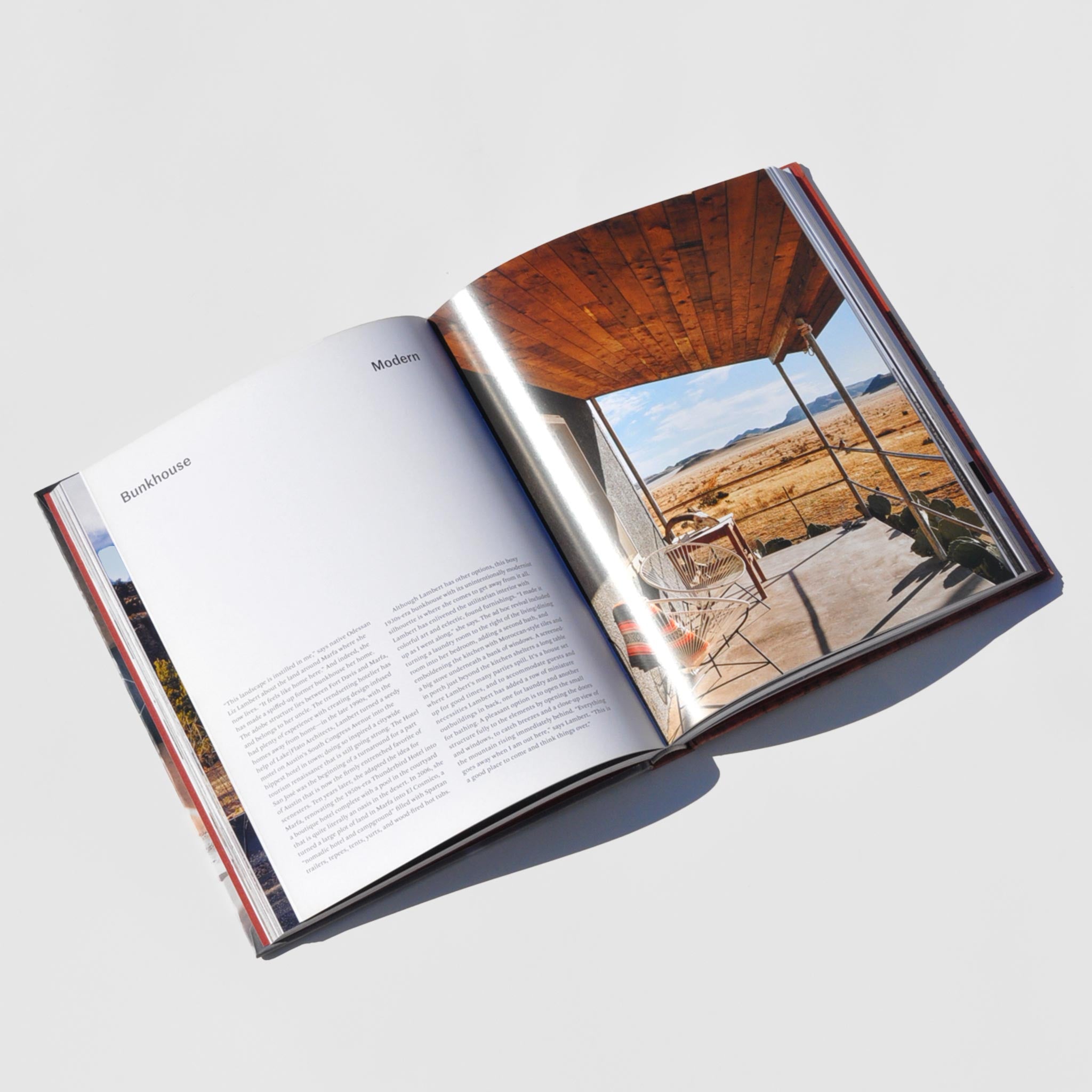 Marfa Modern - Artistic Interiors of the West Texas High Desert
Description

Brand

Info

Sizing
Twenty-one houses in and around Marfa, Texas, provide a glimpse at creative life and design in one of the art world's most intriguing destinations. When Donald Judd began his Marfa project in the early 1970s, it was regarded as an idiosyncratic quest. Today, Judd is revered for his minimalist art and the stringent standards he applied to everything around him, including interiors, architecture, and furniture. The former water stop has become a mecca for artists, art pilgrims, and design aficionados drawn to the creative enclave, the permanent installations called "among the largest and most beautiful in the world," and the austerely beautiful high-desert landscape. In keeping with Judd's site-specific intentions, those who call Marfa home have made a choice to live in concert with their untamed, open surroundings. Marfa Modern features houses that represent unique responses to this setting—the sky, its light and sense of isolation—some that even predate Judd's arrival.

Here, conceptual artist Michael Phelan lives in a former Texaco service station with battery acid stains on the concrete floor and a twenty-foot dining table lining one wall. A chef's modest house comes with the satisfaction of being handmade down to its side tables and bath, which expands into a private courtyard with an outdoor tub. Another artist uses the many rooms of her house, a former jail, to shift between different mediums—with Judd's Fort D. A. Russell works always visible from her second-story sun porch. Extraordinary building costs mean that Marfa dwellers embrace a culture of frontier ingenuity and freedom from excess—salvaged metal signs become sliding doors and lengths of pipe become lighting fixtures, industrial warehouses are redesigned after the area's white-cube galleries to create space for private or personally created art collections, and other materials are suggested by the land itself: walls are made of adobe bricks or rammed earth to form sculptural courtyards, or, in one remarkable instance, a mix of mud and brick plastered with local soils, cactus mucilage, horse manure, and straw.

DETAILS:
MEASURMENTS:
Care:
Measurements:
Fabrication:
---
---
Free shipping on orders over $120
Marfa Modern - Artistic Interiors of the West Texas High Desert
Shipping
Fast shipping
Your order will be hand-picked, packed and shipped by someone on the LCD team right here in Los Angeles. Orders generally take up to 48 hours to pack up and are shipped out Monday - Fridays.
Order tracking
Once your order has been packed an email will be sent with a tracking number provided. Please note that it sometimes takes our shipping partners several hours (and sometimes more) for your tracking number to reflect recent shipping updates.
Get in touch
If you see any errors in your order confirmation or shipping confirmation emails please contact us right away at +1-310-426-8834 or info@shoplcd.co.
Returns & Exchanges
Returns
We accept returns for full-priced items ordered online that are in unworn, unused and unwashed condition, with all original tags intact, within 10 days of delivery.  Email info@shoplcd.co or use the contact form to the right to coordinate your return.
For additional information about returns eligibility please refer to our Shipping & Returns page.
We are happy to chat with you via telephone or email to confirm fit, materials, sizing and measurements of items.
Exchanges
Please email us at info@shoplcd.co to arrange for an exchange. We will pay for shipping both ways for full price item exchanges occurring within the mainland United States.
All exchanges are final and cannot be further exchanged again.