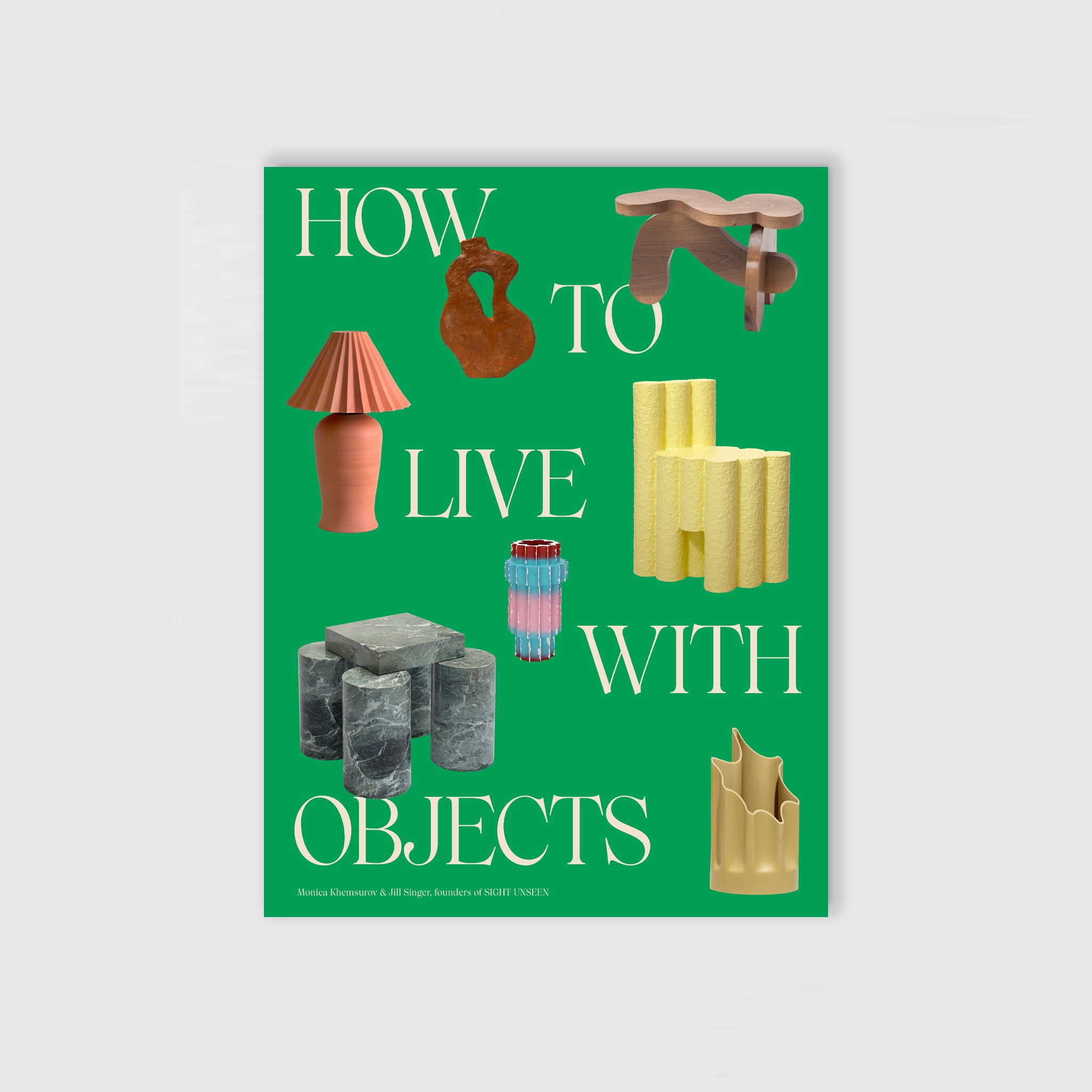 Description

Brand

Info

Sizing
A modern guide to personalizing your home with meaningful objects, from contemporary design collectibles to travel souvenirs, with advice on how to acquire and style them, by the founders of the trendsetting magazine Sight Unseen.
In the modern home, it matters less whether your interior is perfectly appointed, and more whether it's personal, comfortable, and filled with the objects you love. Through inspiring home tours and practical advice on how and what to collect, Monica Khemsurov and Jill Singer take you on an educational and highly visual journey through the questions at the core of their design philosophy:

What makes an object worth having?
Why should we collect objects, and how do they impact our lives?

How to Live with Objects guides collectors, design lovers, and novices alike towards a more sophisticated and skilled mindset in acquiring and living with objects. Khemsurov and Singer offer a detailed primer on how to maximize the thoughtfulness of your space, regardless of your size limitations or style preferences. From a deep dive into the world of vintage-hunting, to object stories from creatives like Misha Kahn and Lykke Li, to expert styling tips and tricks, How to Live with Objects is an indispensable tool for anyone who wants to make their house a home.
Monica Khemsurov and Jill Singer are cofounders of the online magazine Sight Unseen, one of the most influential design publications in the United States. Former editors of I.D. magazine, they also work as freelance writers, curators, and consultants. Khemsurov is a contributing editor for T: The New York Times Style Magazine and a contributor to Bon Appétit, Bloomberg Businessweek, and W, while Singer's writing has appeared in PIN-UP, Elle Décor, T: The New York Times Style Magazine, W, and more. Both live and work in New York City.
Publish Date: November 05, 2022
Format: Hardcover
Category: Design - Fashion & Accessories
Publisher: Clarkson Potter
Trim Size: 9.28 "W x 12.00 "H x 1.30 "D
Pages: 320
Care:
Measurements:
Fabrication:
---
---
Free shipping on orders over $120