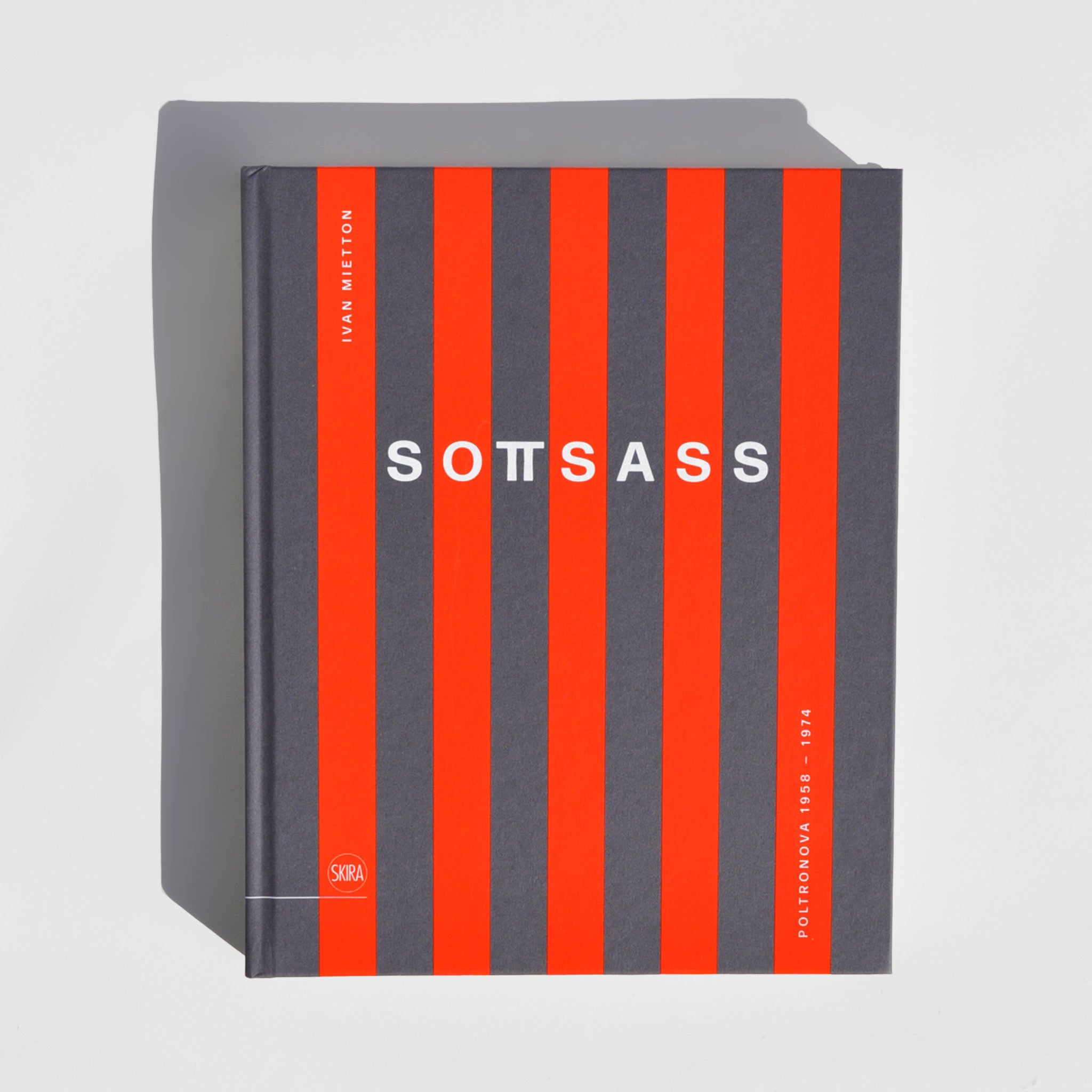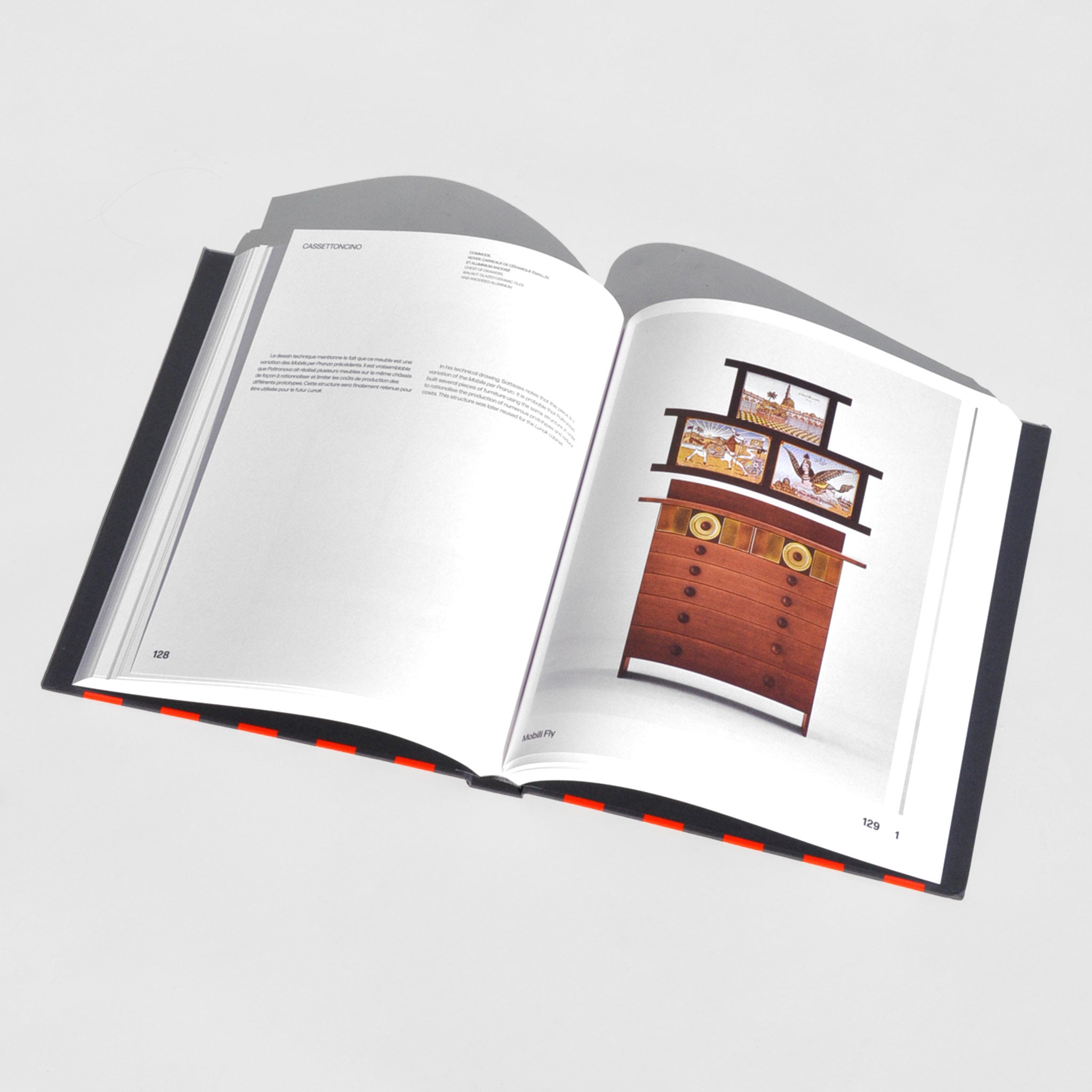 Description

Brand

Info

Sizing
The decade that forged the Sottsass look: on the legendary designer's '60s collaboration with the Poltronova companyThe decade of collaboration between the Italian designer and architect Ettore Sottsass (1917-2007) and Tuscan furniture company Poltronova from 1960 to 1970 marked a phase of almost total freedom for the designer. The breadth of this era, both rich in creations and decisive in establishing the designer's style, is now accessible in this analysis of Sottsass' work, augmented with advertising photos from the period, annotated sketches and his personal photographs.In 1956, at the request of the painter and sculptor Sergio Camilli, Sottsass became the artistic director of Poltronova, Camilli's new furniture company.
Sottsass then created Poltronova's logo and produced its first catalogs. The vibrant, playful Poltronova catalogs express his experimentation with geometric shapes, mixes of materials and vibrant colors.The brand became a true standard bearer of Italian creation, collaborating with renowned artists such as Max Ernst. This beautiful catalog, designed in a characteristic Sottsass style, serves as both a guide to all the pieces that he designed with Poltronova and also a celebration of the master's playful spirit in wood, steel, marble and every material he could implement to construct his iconic chairs, cabinets, mirrors and more. 
DETAILS
Care:
Measurements:
Fabrication:
---
---
Free shipping on orders over $120
Shipping
Fast shipping
Your order will be hand-picked, packed and shipped by someone on the LCD team right here in Los Angeles. Orders generally take up to 48 hours to pack up and are shipped out Monday - Fridays.
Order tracking
Once your order has been packed an email will be sent with a tracking number provided. Please note that it sometimes takes our shipping partners several hours (and sometimes more) for your tracking number to reflect recent shipping updates.
Get in touch
If you see any errors in your order confirmation or shipping confirmation emails please contact us right away at +1-310-426-8834 or info@shoplcd.co.
Returns & Exchanges
Returns
We accept returns for full-priced items ordered online that are in unworn, unused and unwashed condition, with all original tags intact, within 10 days of delivery.  Email info@shoplcd.co or use the contact form to the right to coordinate your return.
For additional information about returns eligibility please refer to our Shipping & Returns page.
We are happy to chat with you via telephone or email to confirm fit, materials, sizing and measurements of items.
Exchanges
Please email us at info@shoplcd.co to arrange for an exchange. We will pay for shipping both ways for full price item exchanges occurring within the mainland United States.
All exchanges are final and cannot be further exchanged again.