In our editorial series, Studio Visits, we explore varying creative processes by connecting with artists of all types. Since its founding, LCD's intention has been to support and nurture contemporary arts and independent creators with unique points of view. This series focuses on the personality behind these individually developed processes, by examining the people and passions behind the work.
Here we talk to Sara Ekua Todd, ceramic artist and founder of Ekua Ceramics. Her functional clayware exhibits a reverence for shape and surface — and is often bursting with juicy color, with her taste stemming from her multi-ethnic upbringing. Sara moved from Belgium to Los Angeles in 2012 and LCD is grateful to be in the same city as her and her beautiful handiwork. Get to know more about Sara's creative process, inspirations, and more in our latest Studio Visit, and find pieces from her collection at LCD here.
Find Sara @ekuaceramics
---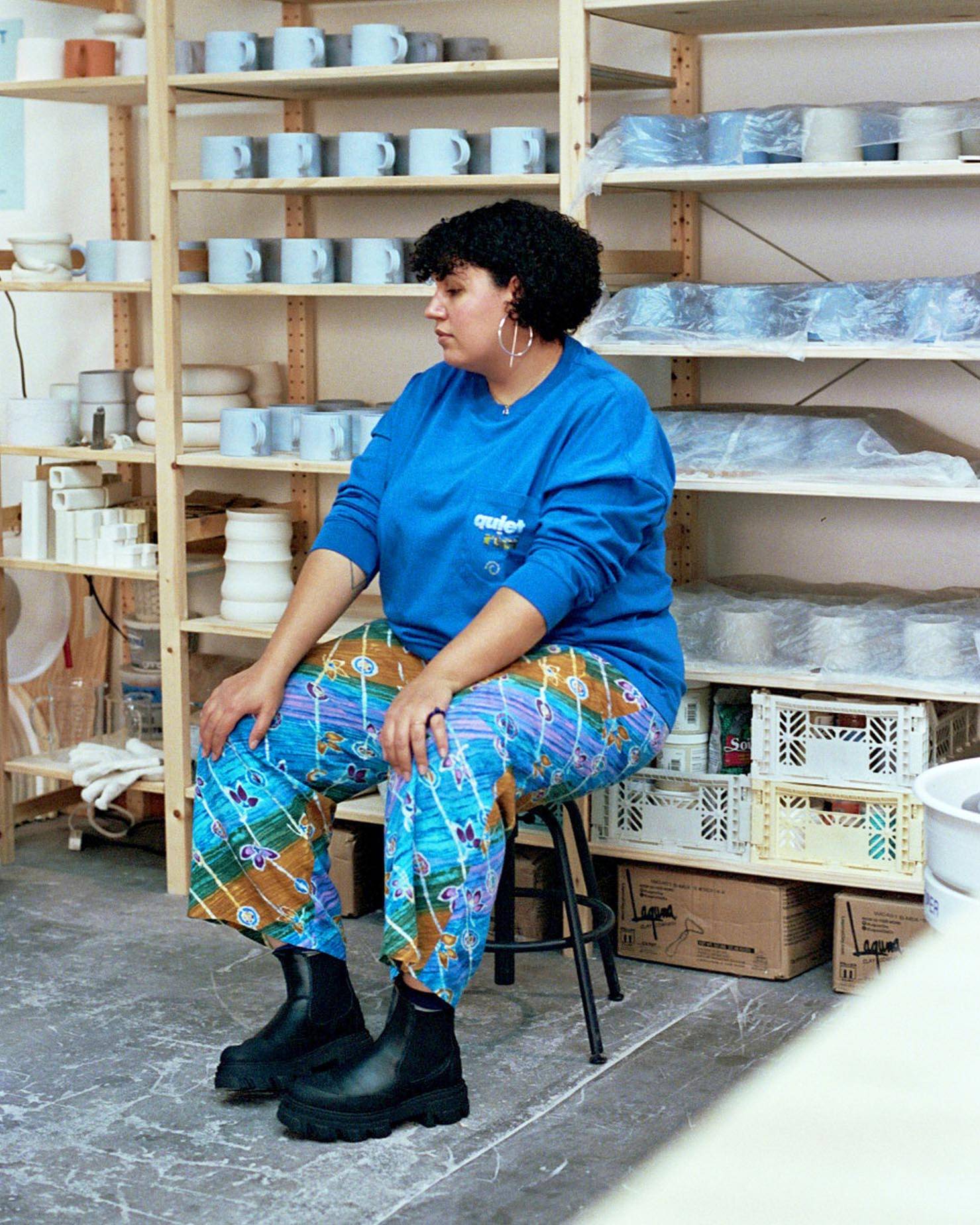 LCD: How have you taken your work as a ceramic artist and small business owner and made it your own?
Sara Ekua Todd: I guess just by staying true to myself. I try to be honest in my work, not follow a random trend. Trends come and go, I'm trying to stay around for a while.
Tell us about a place you have lived that has impacted your work. How have you found that the culture of this place has infiltrated its way into your creative processes and outlook?
Definitely LA, it's the place where I started making ceramics. I think just everyday life, the culture, the colors, the food and the proximity to water.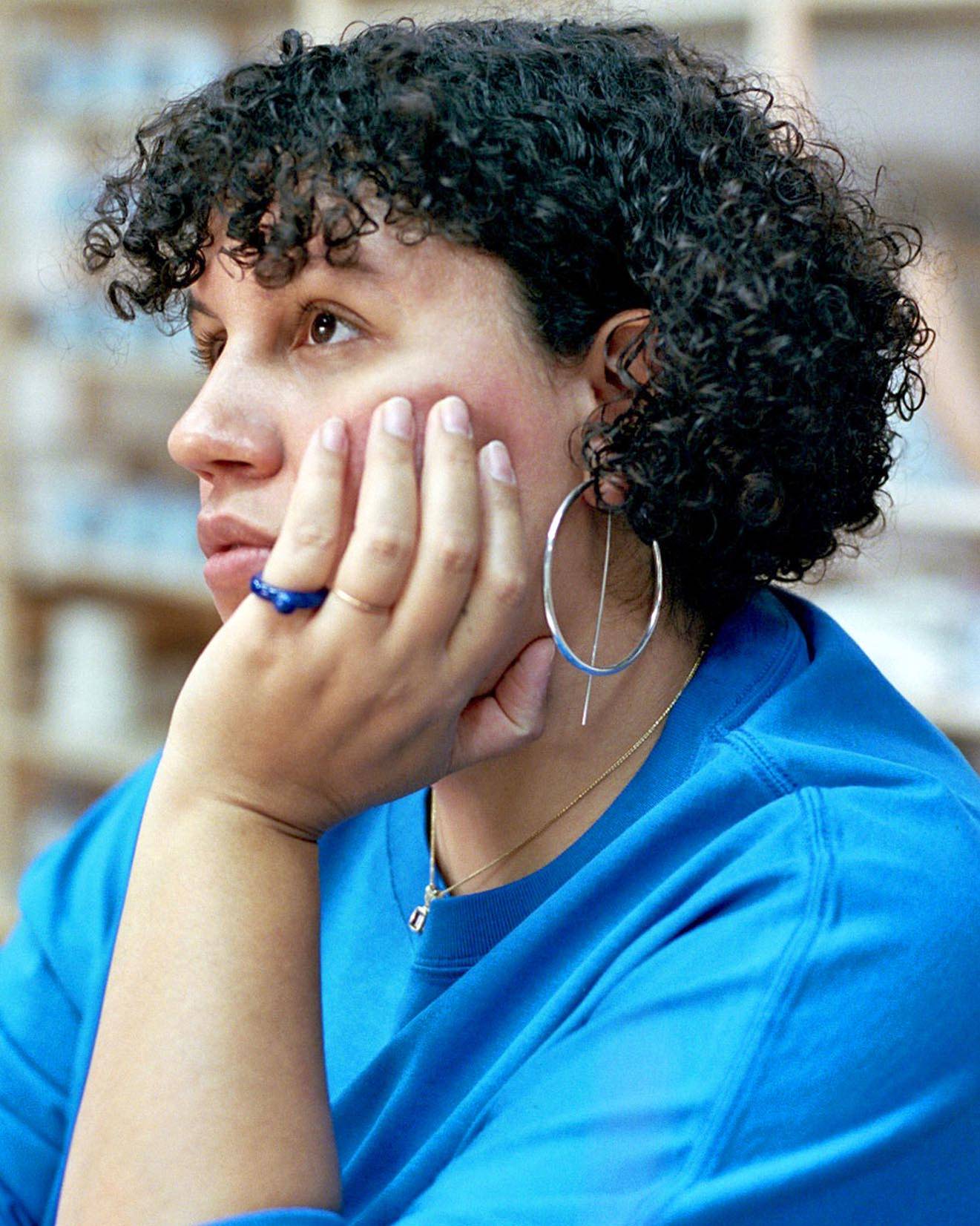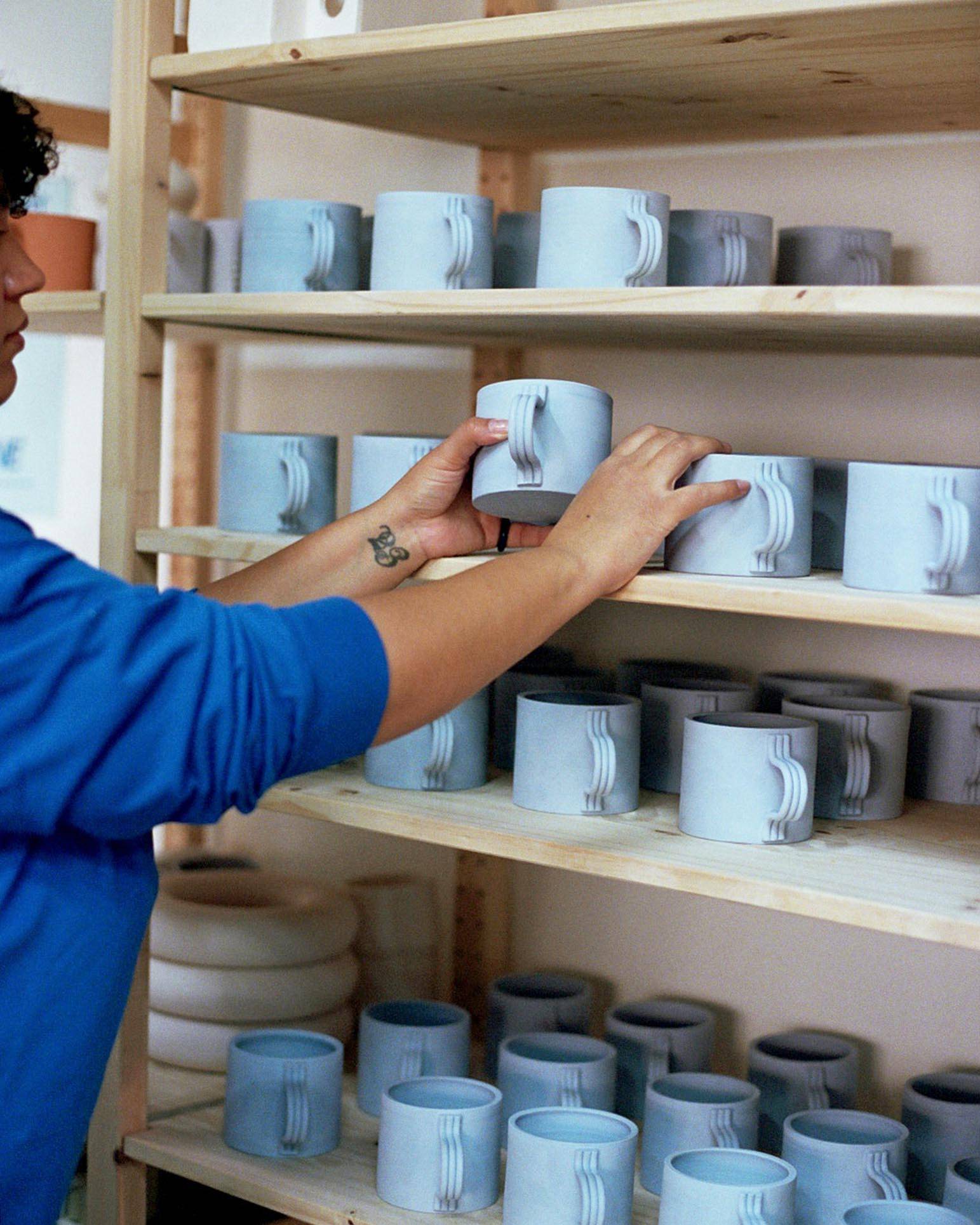 How do you exercise your creativity within your daily routine?
I have a hard time with this, because I'm always making. I haven't found a nice balance between taking the time to create new things and working on existing collections. Hoping 2022 is the year I finally figure it out.
Name a few things that inspire your creative decisions.
Music, food, travel, my family and friends.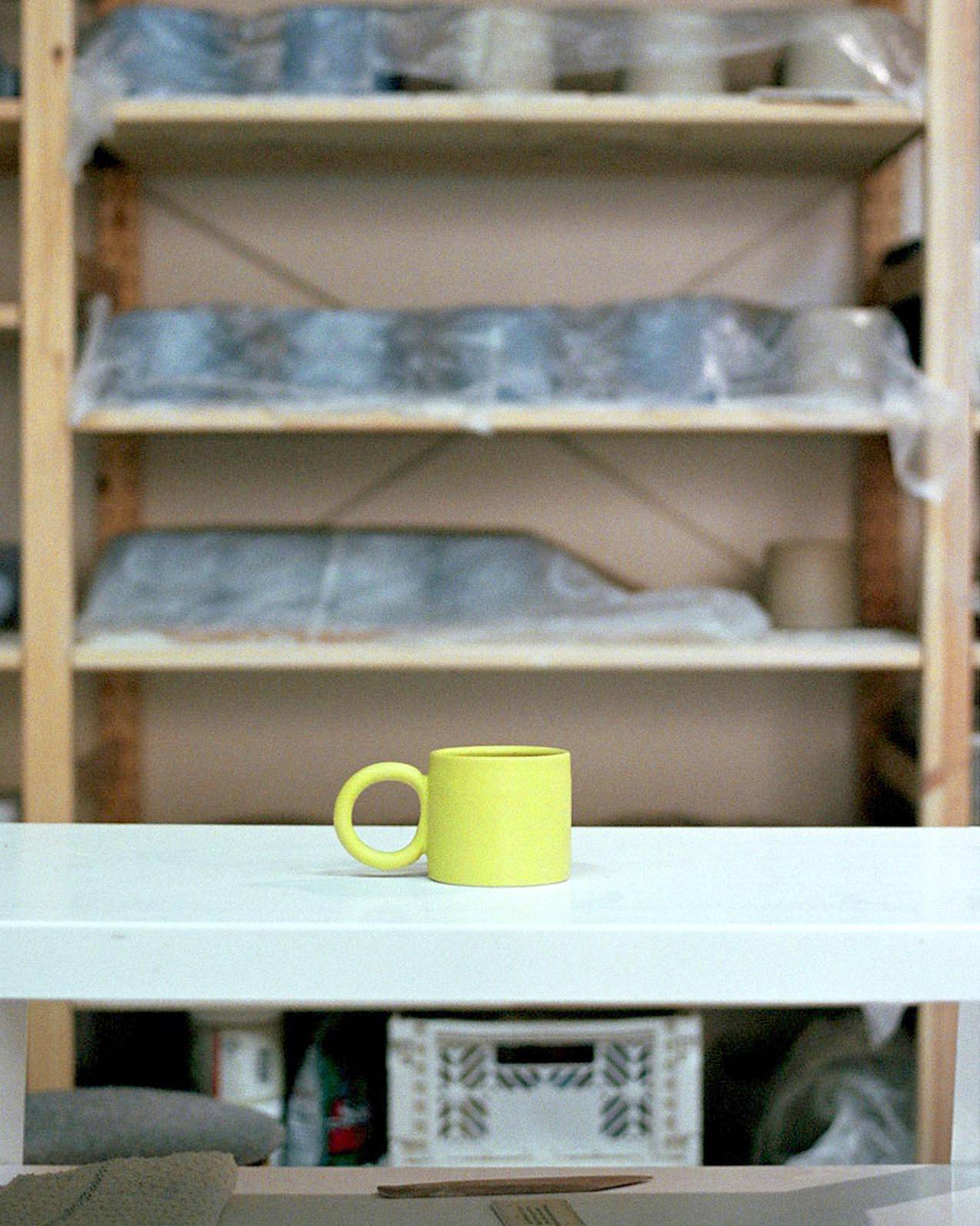 How has your process evolved since you started creating with clay?
It's a lot more streamlined, when I first started it was just a hobby. I was just making things for myself with no intention of selling. Once I started thinking about making this a business, my thought process changed. I think I not only think if I like this mug but also if other people will.
How does it feel to see your work realized?
In the beginning it really felt like Christmas all the time! Nowadays I know what to expect most of the time, so I mostly just look for errors. Sadly sometimes work doesn't turn out the way you want but that's just how it goes. A lot of trial and error but also a lot of good things!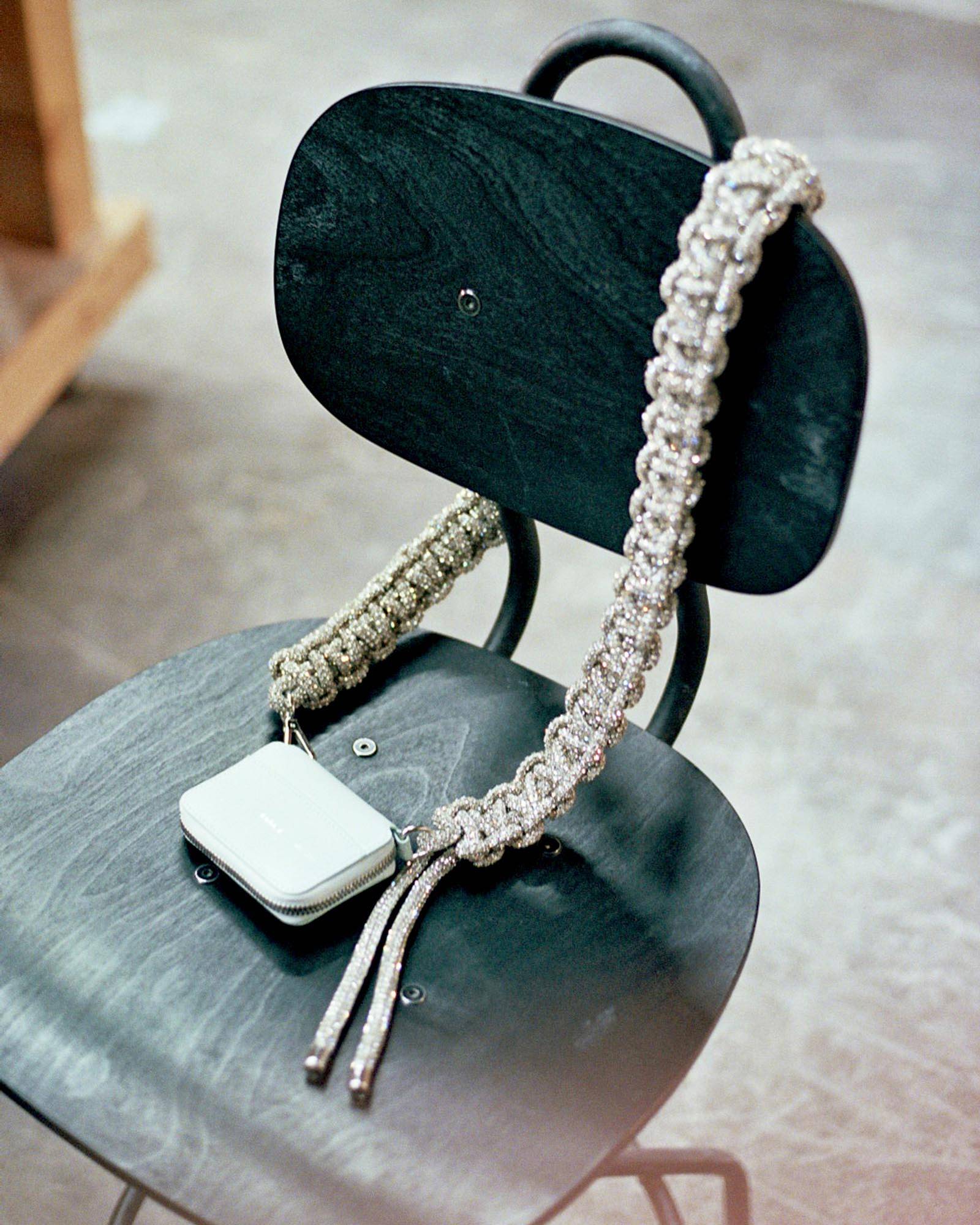 What's your favorite part of being an independent creative?
The freedom of making my own schedule (even though I work every day). But also the fact that I do what I love everyday. I'm very fortunate! I think one thing I still have some trouble with is setting myself deadlines and getting the work done in time. Somedays are just better than others and I don't have a boss telling me I'm slacking.
As a creator, how do you keep an equilibrium between bringing your own unfiltered creativity through vs tailoring your choices towards a specific project?
I think I always try to make something that feels true to me. If for example a brand wants something that I don't feel comfortable with I will simply say no. Took me a while to get there but I feel very fortunate to be able to say no.
Do you have any other outlets or mediums for creativity that you seek?
I love to cook and entertain, however I haven't really had the time to do so recently. I used to shoot a lot of film but lately I just play Mario Kart!
Where do you feel most productive?
Probably in my studio, it's the place where I create.
Favorite creator?
This might be cheesy but my parents. My dad, Stanley Kwesi Todd was a musician, he played with Hugh Masekela and Miriam Makeba. As I grow older I'm so happy I'm still able to listen to things he has made. My mom, she's a poet/writer and all around super woman, I strive to be as strong as her. My entire family really is a hodge podge of creatives that I aspire to everyday.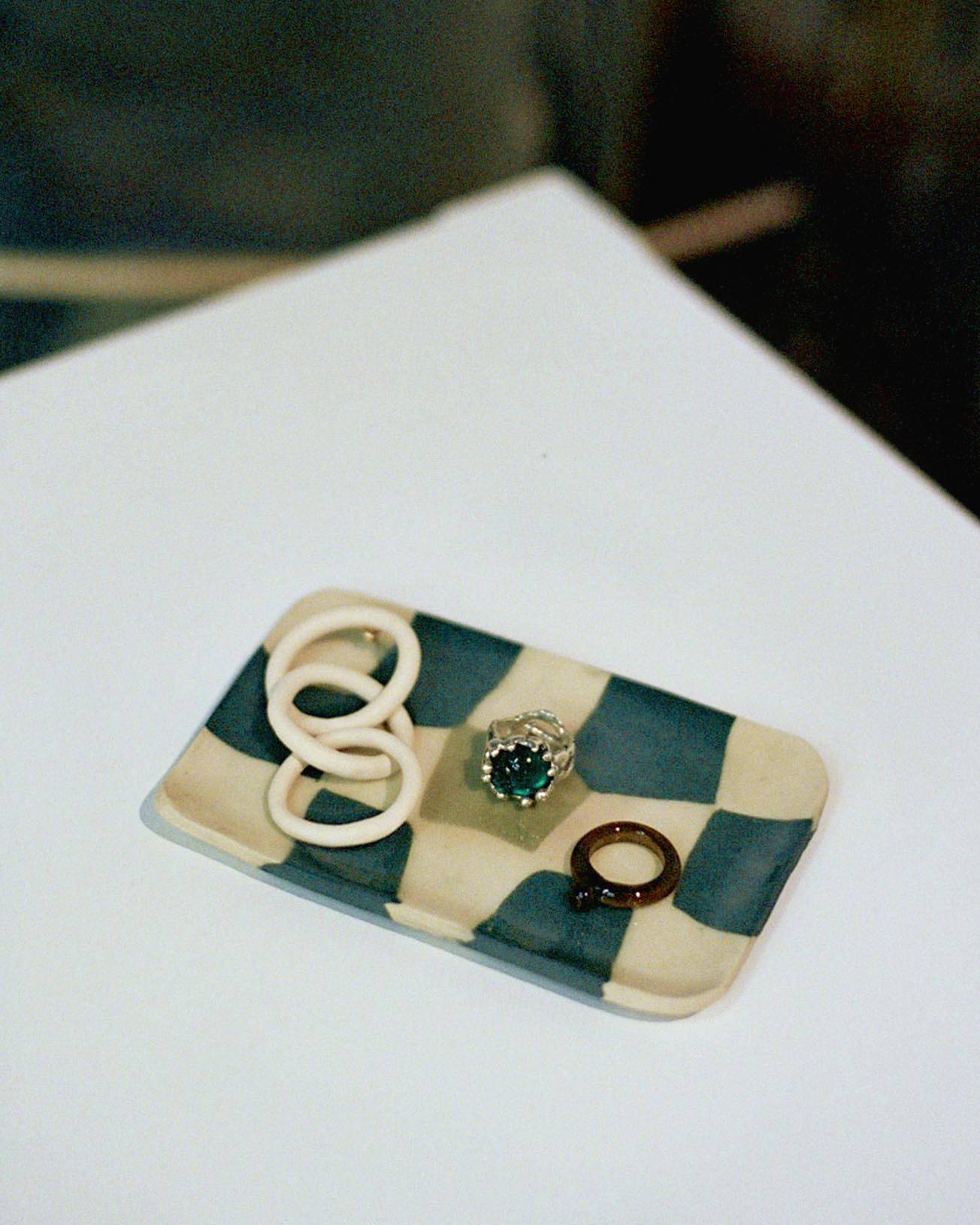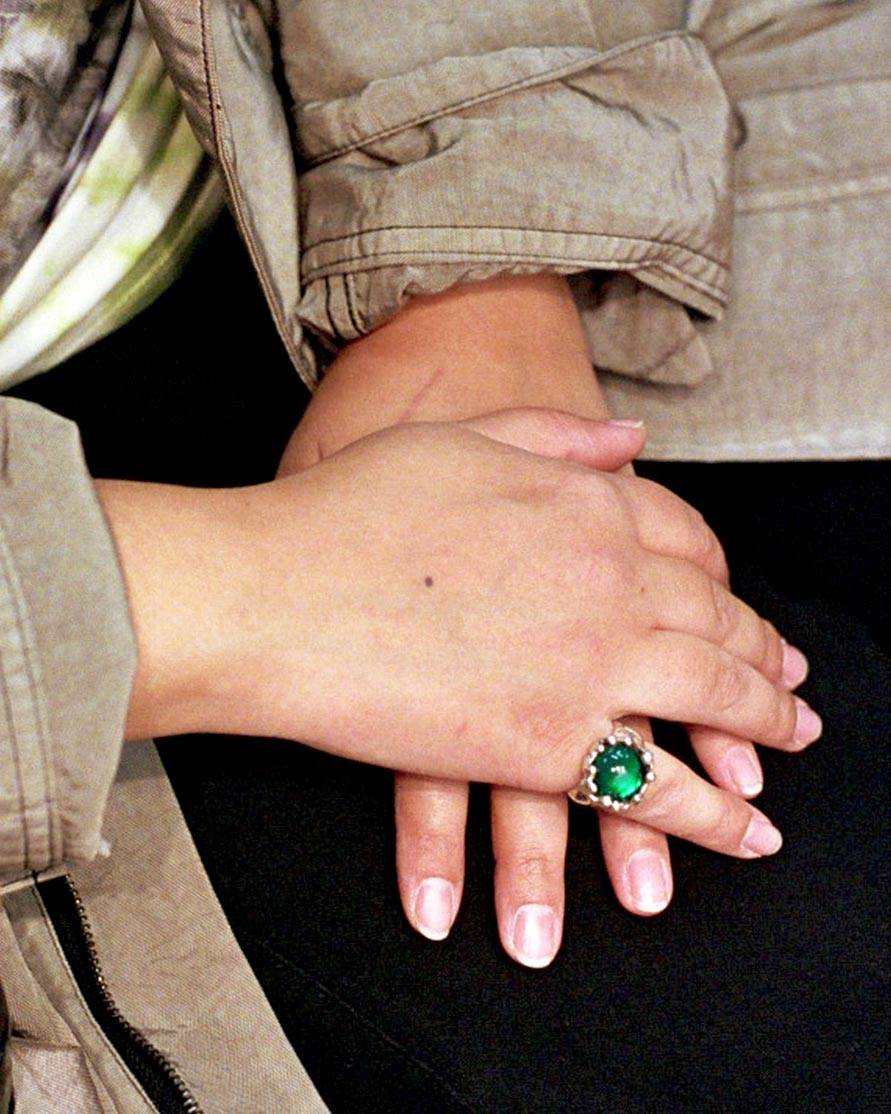 Dream project?
I would love to one day design an entire home. From start to finish. I make ceramics but I love interior design, and hope to venture that route eventually.
Favorite place in the world?
I don't know if I've been to my favorite place in the world yet? So many unexplored places. Ask me again in 5 years.
An outfit that you would be happy to have on repeat?
Collina Strada sweats!
LCD stands for Lust, Covet, Desire… what are you currently LCD'ing?
A vacation on or near a secluded beach away from everyone.