In our editorial series, Studio Visits, we explore varying creative processes by connecting with artists of all types. Since its founding, LCD's intention has been to support and nurture contemporary arts and independent creators with unique points of view. This series focuses on the personality behind these individually developed processes, by examining the people and passions behind the work.
Here we talk to Raina Lee, Los Angeles-based artist, writer, and founder of her eponymous line of experimental ceramics, Raina Lee Ceramics. Raina explores with glazed works that are layered and unexpected, creating eccentric textures that bring charm to any space. The designer's incredible creations are on display in her treehouse showroom in Los Angeles, as featured in New York Times Style Magazine. Get to know more about Raina's creative process, inspirations, and more in our latest Studio Visit, and find pieces from her collection at LCD here.
Find Raina @rainajlee
---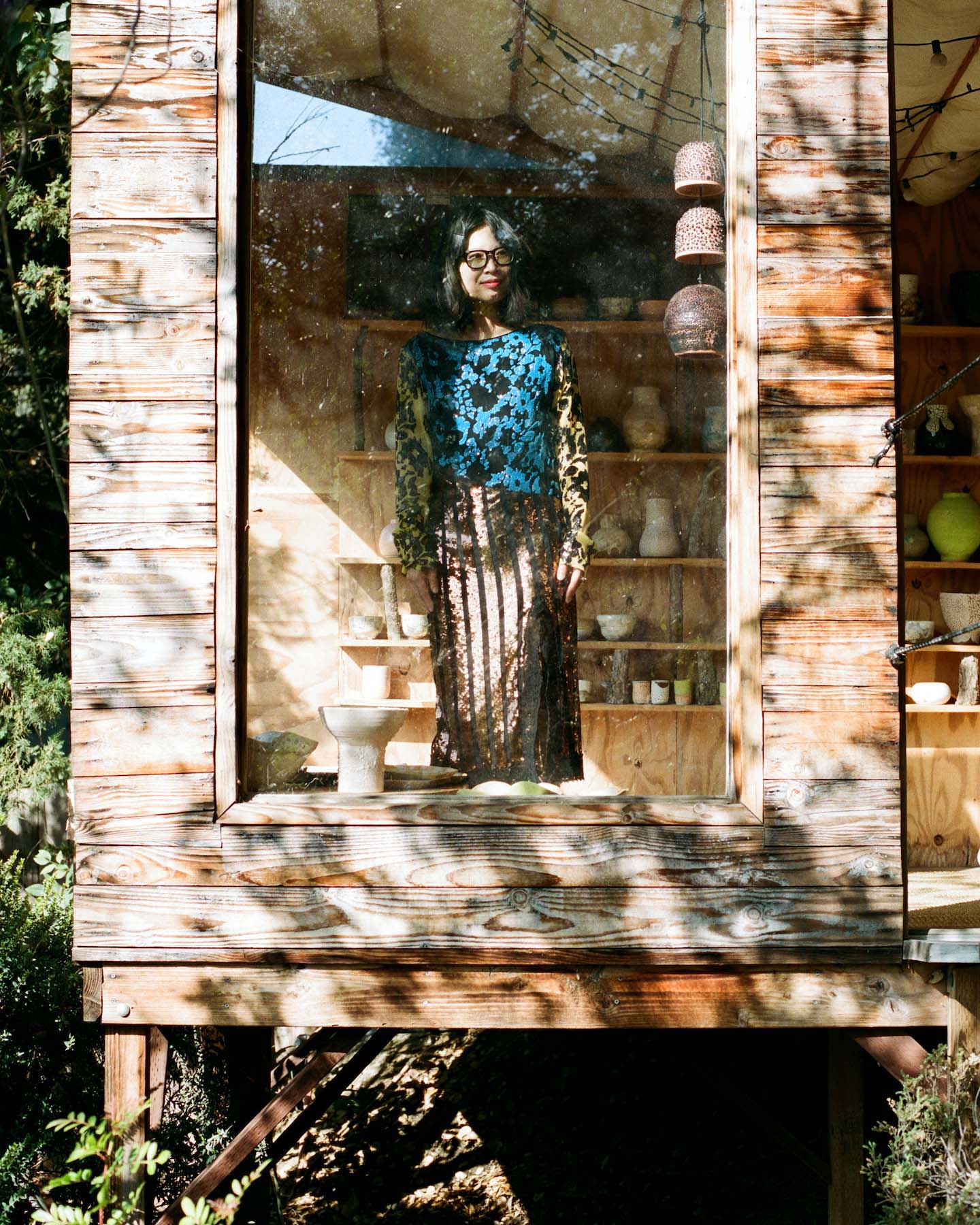 LCD: Tell us what you do!
Raina Lee: I'm an artist and writer. I work in ceramics mostly, but have a past in making print zines and technology writing.
Tell us about a place you have lived that has impacted your work. How have you found that the culture of this place has infiltrated its way into your creative processes and outlook?
I grew up by the ocean, in the 'burbs. There was a lot of space and nature, and I spent time by the water. I never realized how it impacted the way I look at color and space until I moved to the cities. There is an openness to how I view things and my creative practice. I also think it's being back in California that encourages a sense of possibility. There's more space for thinking and ideas here than in New York.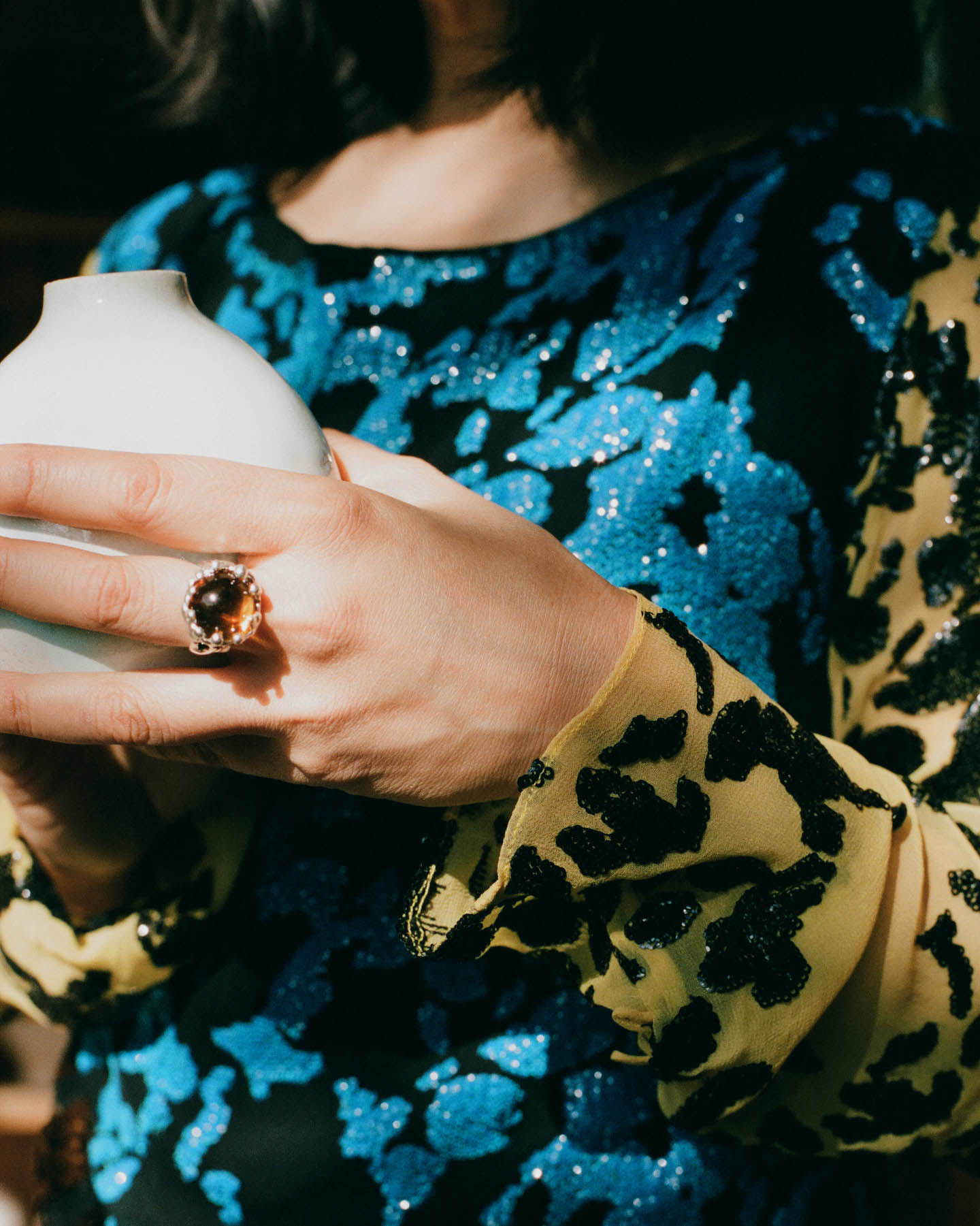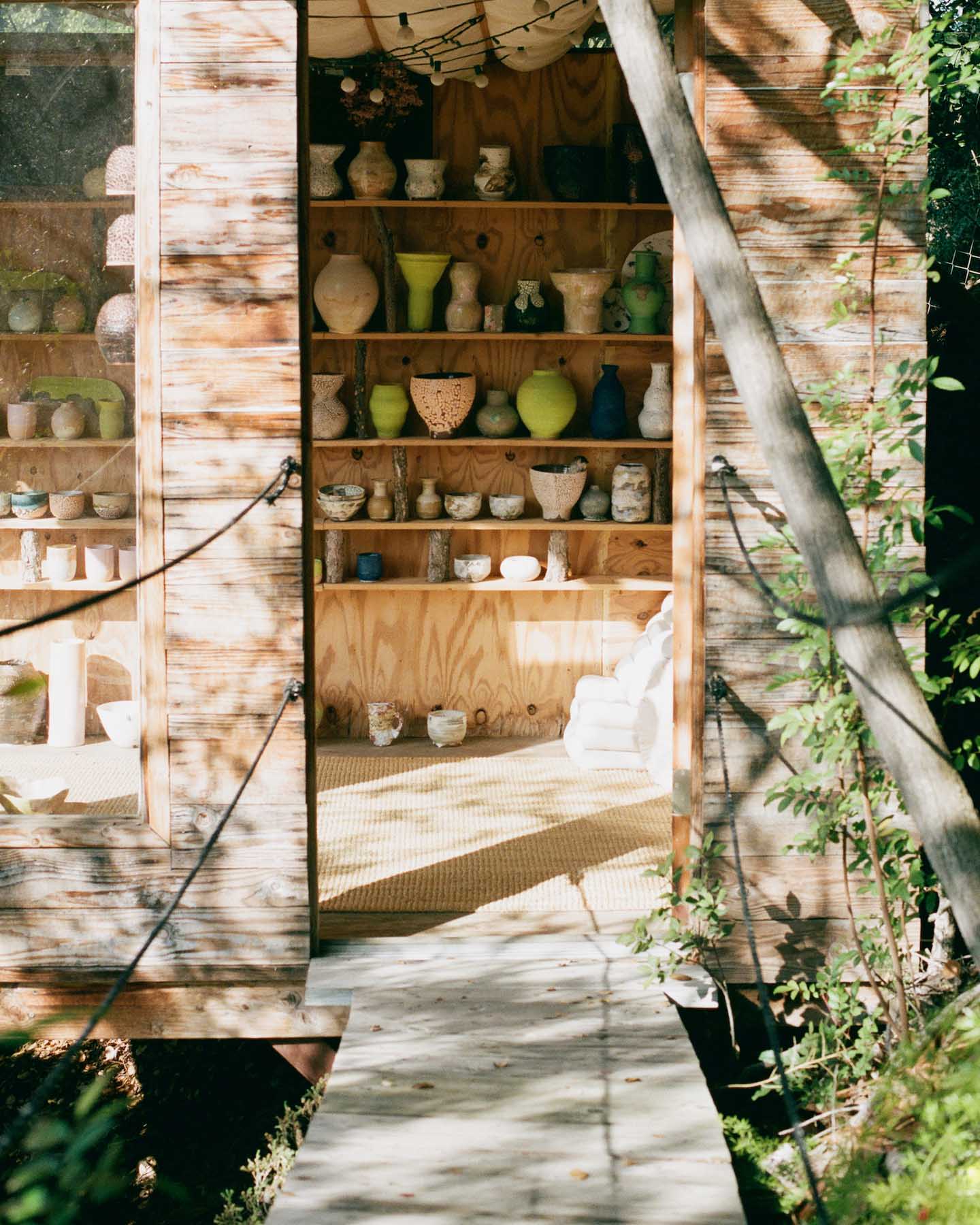 How do you exercise your creativity within your daily routine?
I try to write Morning Pages, three pages of stream of consciousness or just anything writing first thing in the morning. It can be any writing– what I'm feeling, a laundry list of to-do's, or a thought I had a few days ago. The exercise comes from The Artist's Way, an incredible creative workbook. Morning Pages help clear the brain cobwebs or help realize a direction I hadn't thought of before.
Name a few things that inspire your creative decisions.
I am driven by curiosity, to see what will happen, and if something would be interesting to do. I also make decisions based on how my body responds to the work– my gut never lies! I was recently listening to the piece on Laurie Anderson on "The Daily" New York Times about her incredibly creative life. My favorite part was the five questions she asks to decide if a piece is working: Is it complicated enough? Is it simple enough? Is it crazy enough? Is it beautiful enough? Is it stupid enough?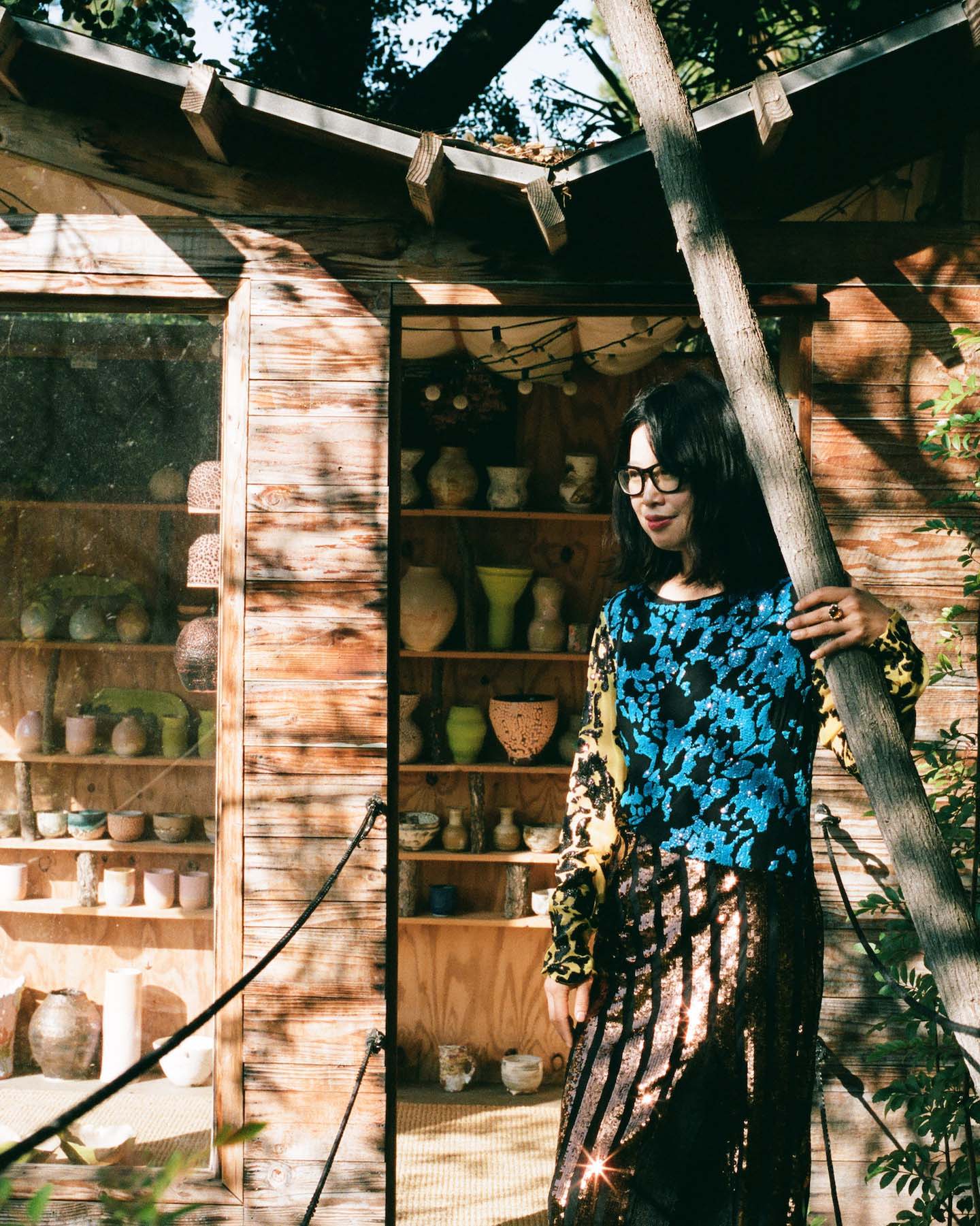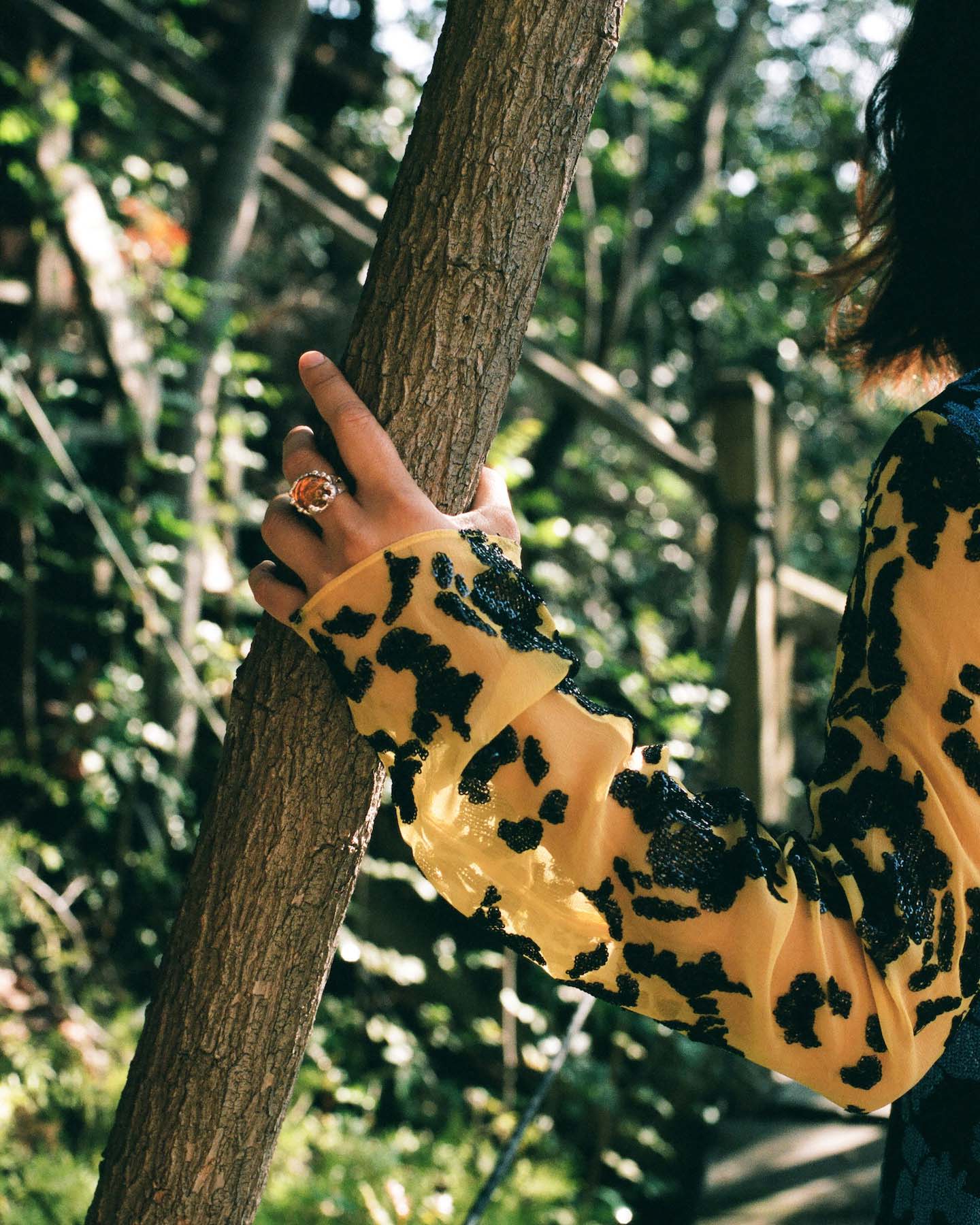 How does it feel to see your work realized?
I feel relief! The best is when your final product is even better than you imagined. Half the time it's different than what I expect. With ceramics I've learned to work with that and know it can lead to other creative possibilities.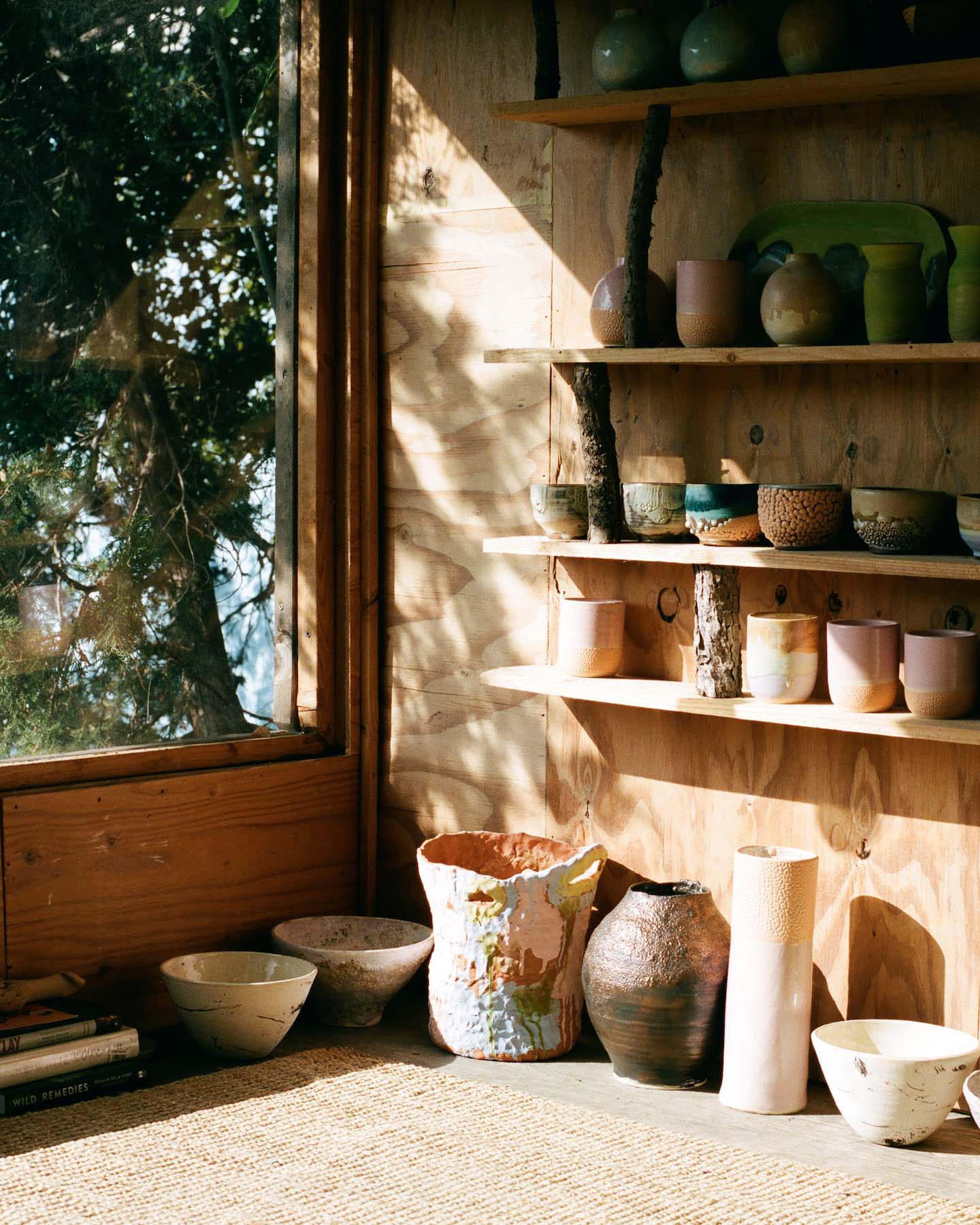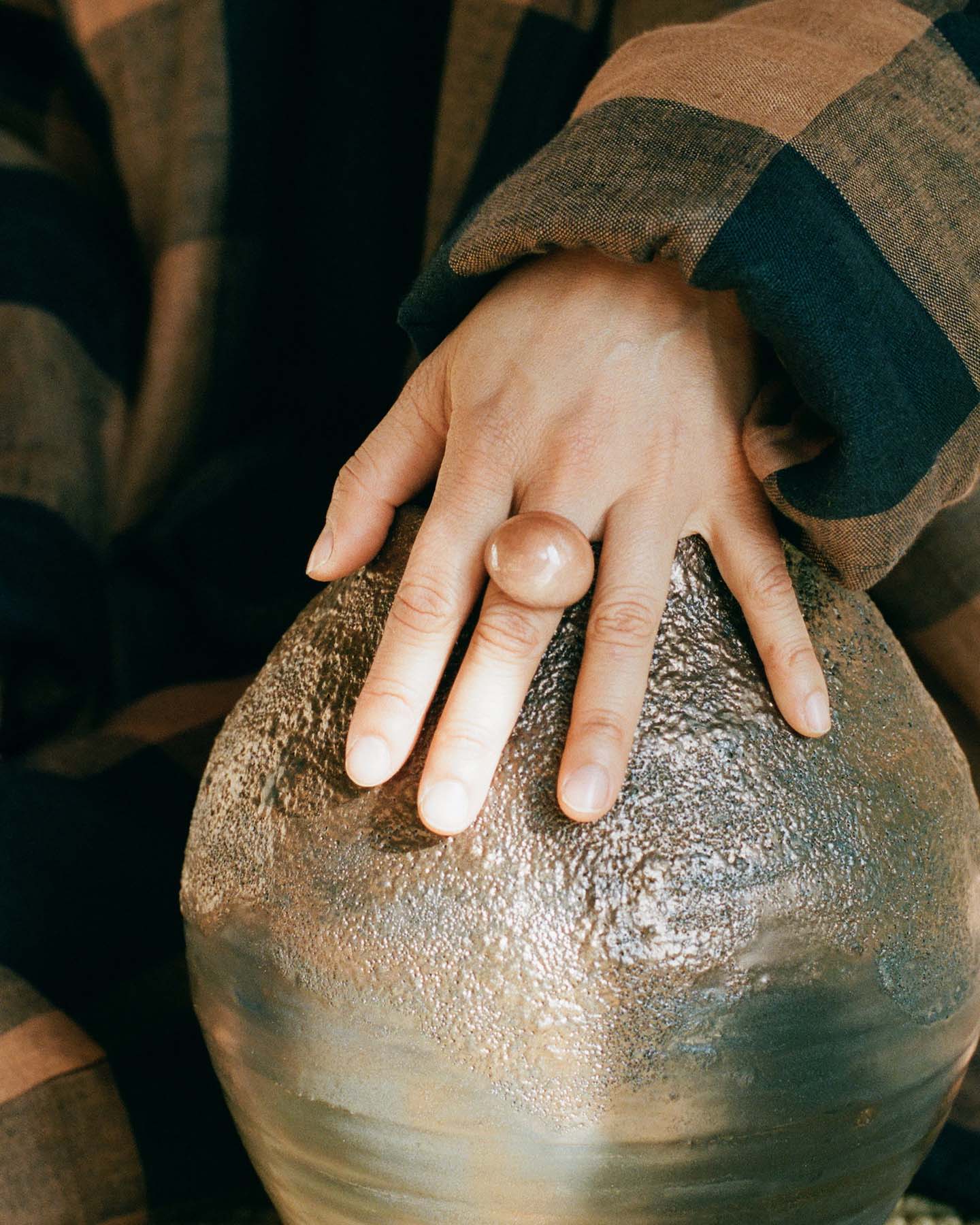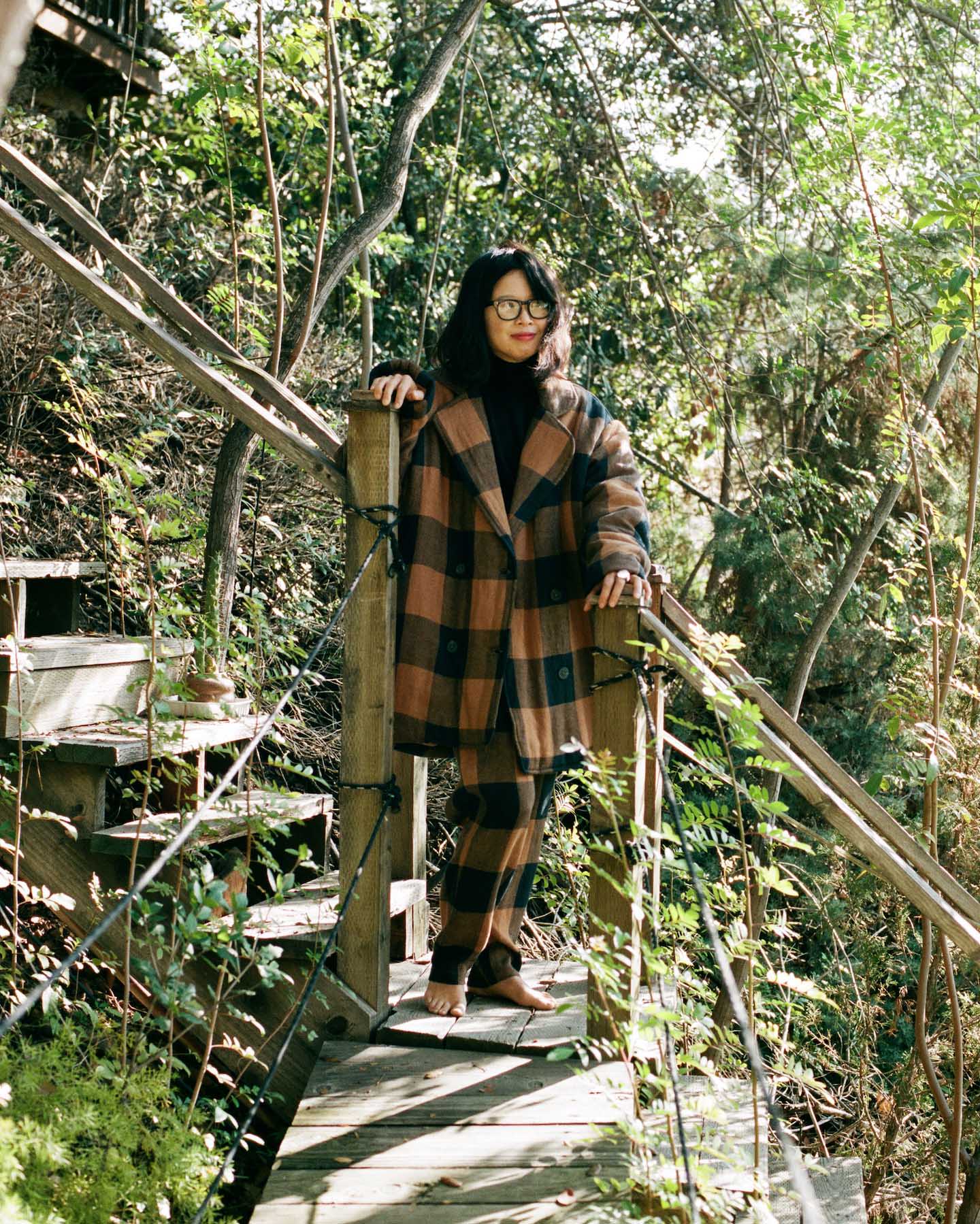 What's your favorite part of being an independent creative?
Setting your own hours, midday napping, and time for yoga.
Do you have any other outlets or mediums for creativity that you seek?
I have so many hobbies and interests, too many to name! Cooking and baking is another form of creative "making," and it's my fun stress relief activity. Yoga is another creative outlet. I practice 5-7 days a week.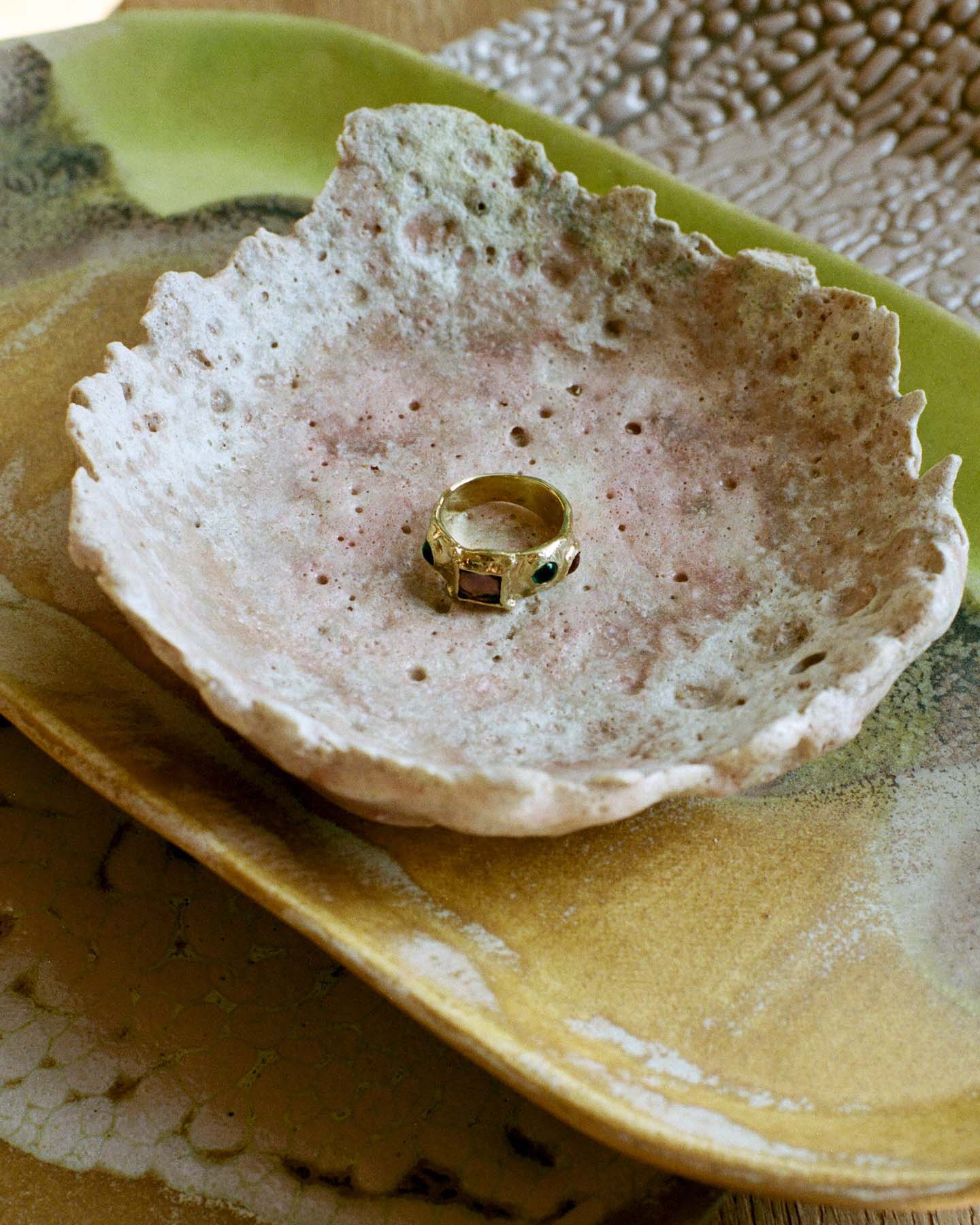 Where do you feel most productive?
When I'm making, whether it's ceramics, writing, or cooking. I guess I'm like a shark– I have to keep on moving.
Favorite creator?
There are so many! But I'll just say Jim Jarmusch the filmmaker.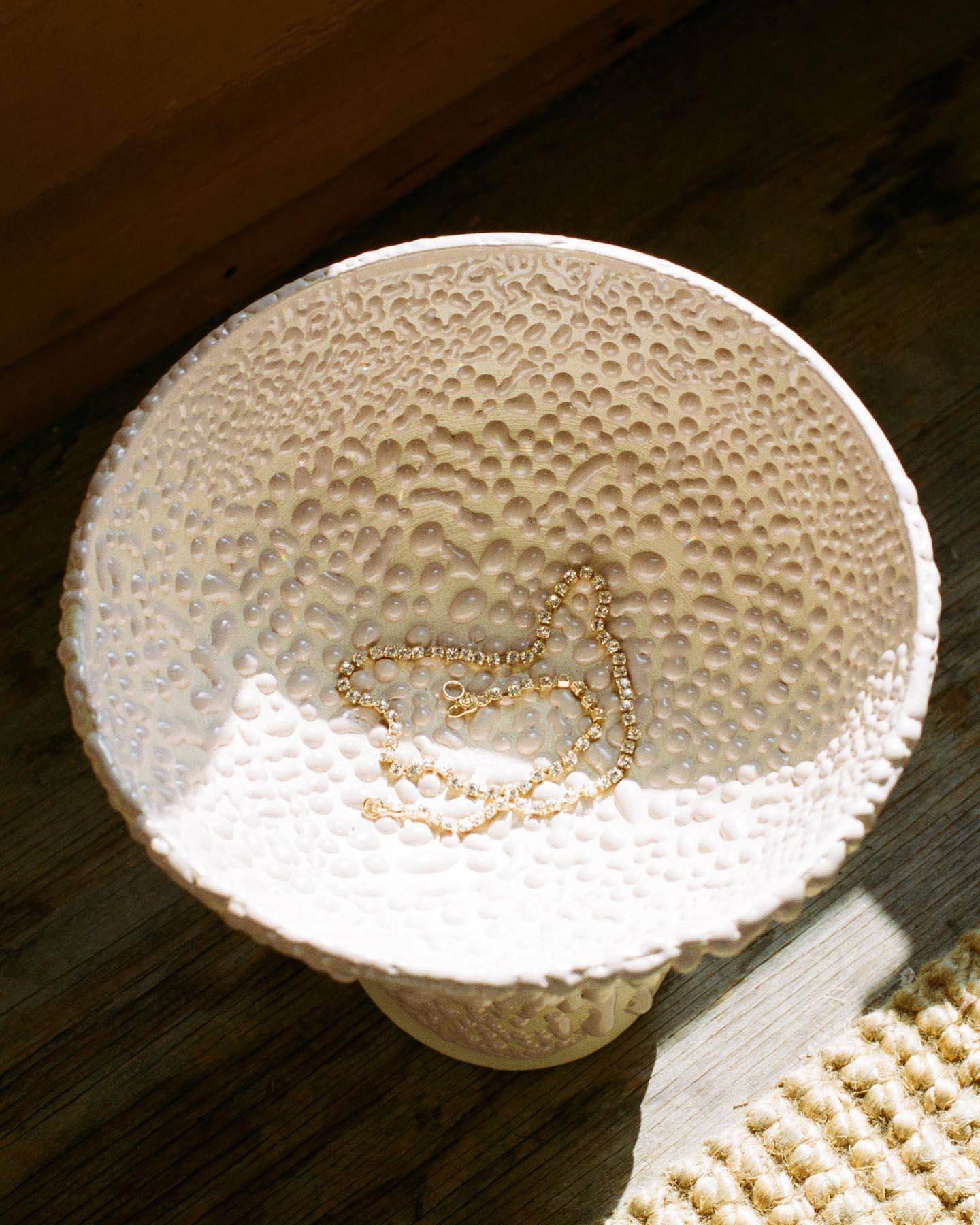 Dream project?
Recreating my childhood home with psychedelic ceramic versions of Chinese antiques and 90s furniture.
Favorite place in the world?
My very wide couch during midday napping.
An outfit that you would be happy to have on repeat?
Pleats Please pants and a vintage grey sweatshirt. It's my dressy sweatsuit.
LCD stands for Lust, Covet, Desire… what are you currently LCD'ing?
The brown and black checkered plaid Mara Hoffman pleated pants and oversized matching jacket! And anything Julia Heuer.