In our editorial series, Studio Visits, LCD explores varying creative processes by connecting with artists of all types. Since its founding, LCD's intention has been to support and nurture contemporary arts and independent creators with unique points of view. This series focuses on the personality behind these individually developed processes, by examining the people and passions behind the work.
Here we talk to friend of LCD Kyle DeWoody, a New York-native, curator and creative director whose incredible work spans many mediums. We visited Kyle during Frieze Los Angeles, at her latest exhibition, TOTUM. The project features works sculpted from Southern California walnut trees that had fallen due to drought, and amplifies the importance of our relationship to nature as we sit on the precipice of dire environmental conditions. A portion of the show's proceeds will benefit Earthjustice. LCD has been a long time admirer of Kyle, her style, and her work, and we are thrilled to share more about her creative process, inspirations, and more!
Find Kyle @kyledewoody
---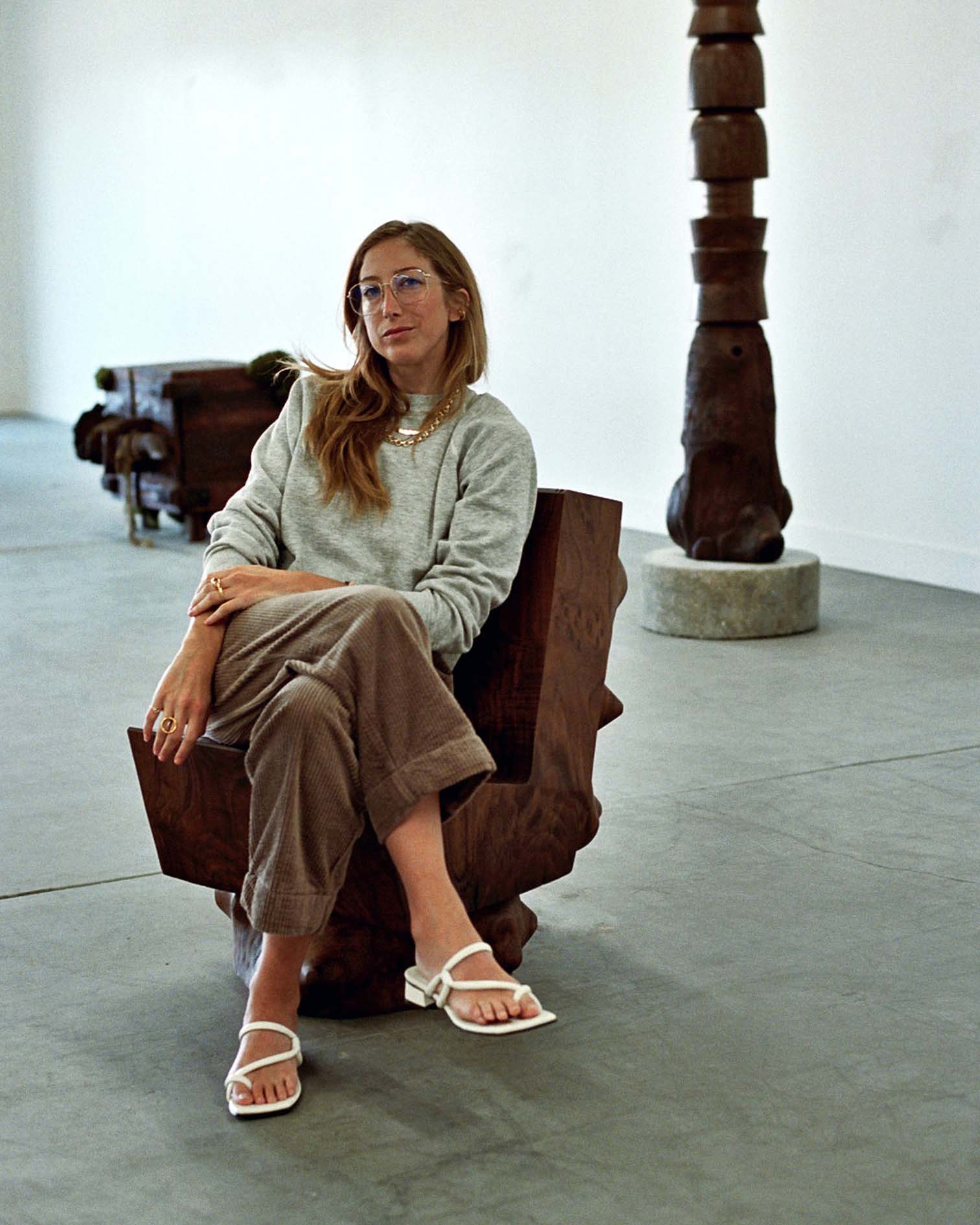 LCD: Tell us what you do!
Kyle DeWoody: I haven't found a title that I fully identify with yet, but I get up to a variety of creative projects often with a focus on art and design (my former company Grey Area was an exploration in blurring the boundaries of the two disciplines) but lately I'm particularly interested in how we can use these influential platforms with the potential for far reaching cultural impact to encourage positive change. TOTUM is one example of this, but I want to explore many ways of infusing constructive conversation into creative output.
Tell us about a place you have lived that has impacted your work. How have you found that the culture of this place has infiltrated its way into your creative processes and outlook?
Of course moving from NY to LA has been incredibly impactful on many facets of my life. First in prioritizing my health and well-being (which needed some tending) and secondly in finding such a different energy around work and achievement. It's been a few years since I've lived full time in NYC so I'm sure this has changed a lot, and since COVID we've all changed so much, but there is a very holistically supportive energy here compared to what I used to feel in NY. It feels less competitive and less judgy. It feels more expansive and open ended. At least I feel freer to explore ideas and less tense to put them out there, but maybe that is an age thing as well.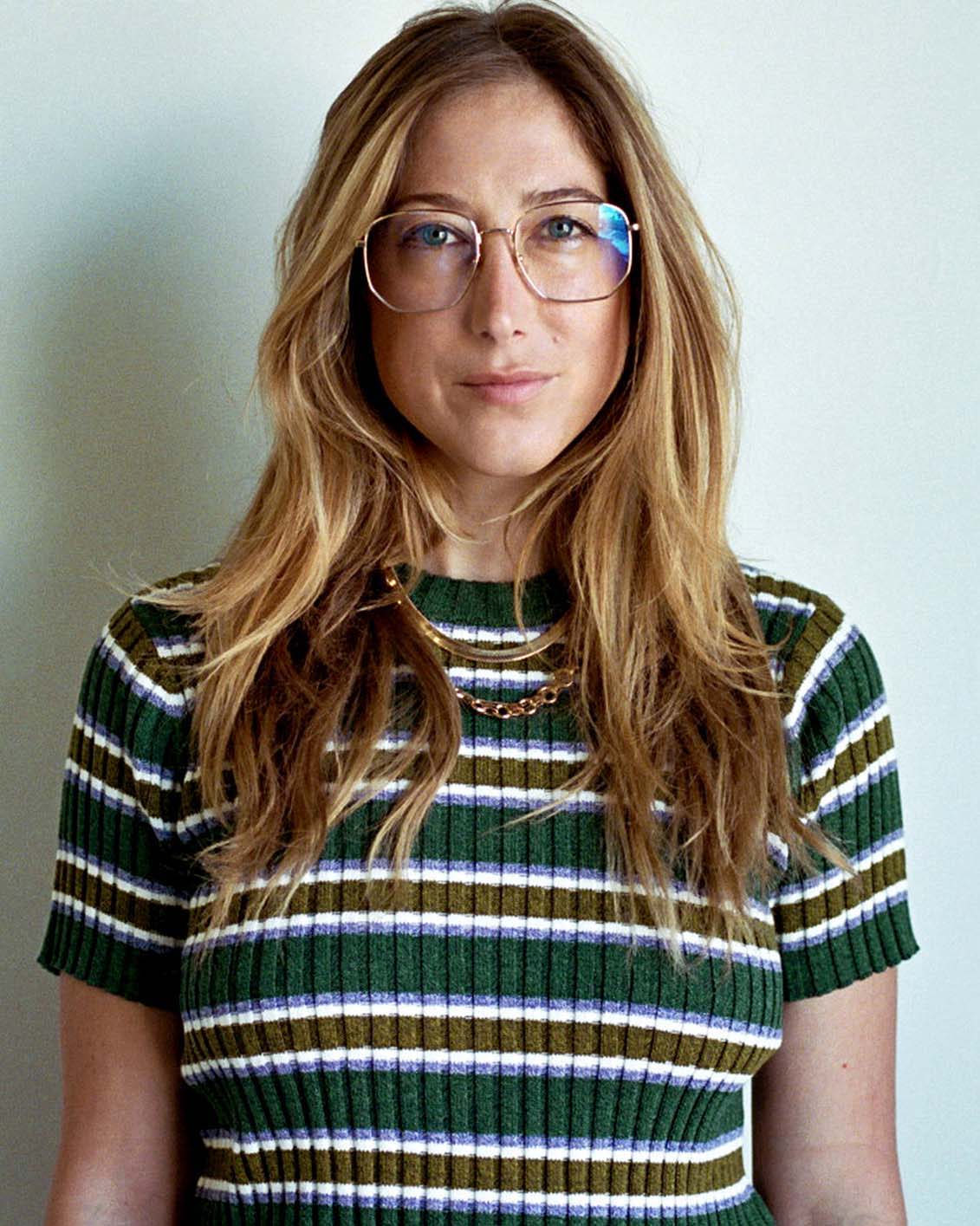 Name a few things that inspire your creative decisions.
It's literally a process of getting out of my own way most of the time. Letting what wants to come through come through. Or at least I've learned to do that more. In the past I've often operated through the process of responding to a challenge; What's a creative way to solve this? Who would be interesting to bring into this space? How do we bring attention to this effort in a fun and engaging way?. Now I'm learning to let ideas come out of thin air, to follow a thought or a seemingly random fixation. Often I've worked responsively to what is out there, and now I feel excited (and for the first time perhaps brave enough) to add something new.
How does it feel to see your work realized?
Wow, of course it feels so good. Because I'm not making work everyday like many artists, when an idea finally becomes material it is so special. That something in your head can become a reality is so powerful. But I'm also a perfectionist and am only just learning to flow with what comes up and to be happy for what works out, instead of nitpicking about all the little things I would have done differently. And yes the final product is always different but often better. That's where creativity shines though right? Seeing hiccups as challenges to work out and maybe create something even more special and unexpected. I think we've all been forced to embrace and look for the magic in the unknown.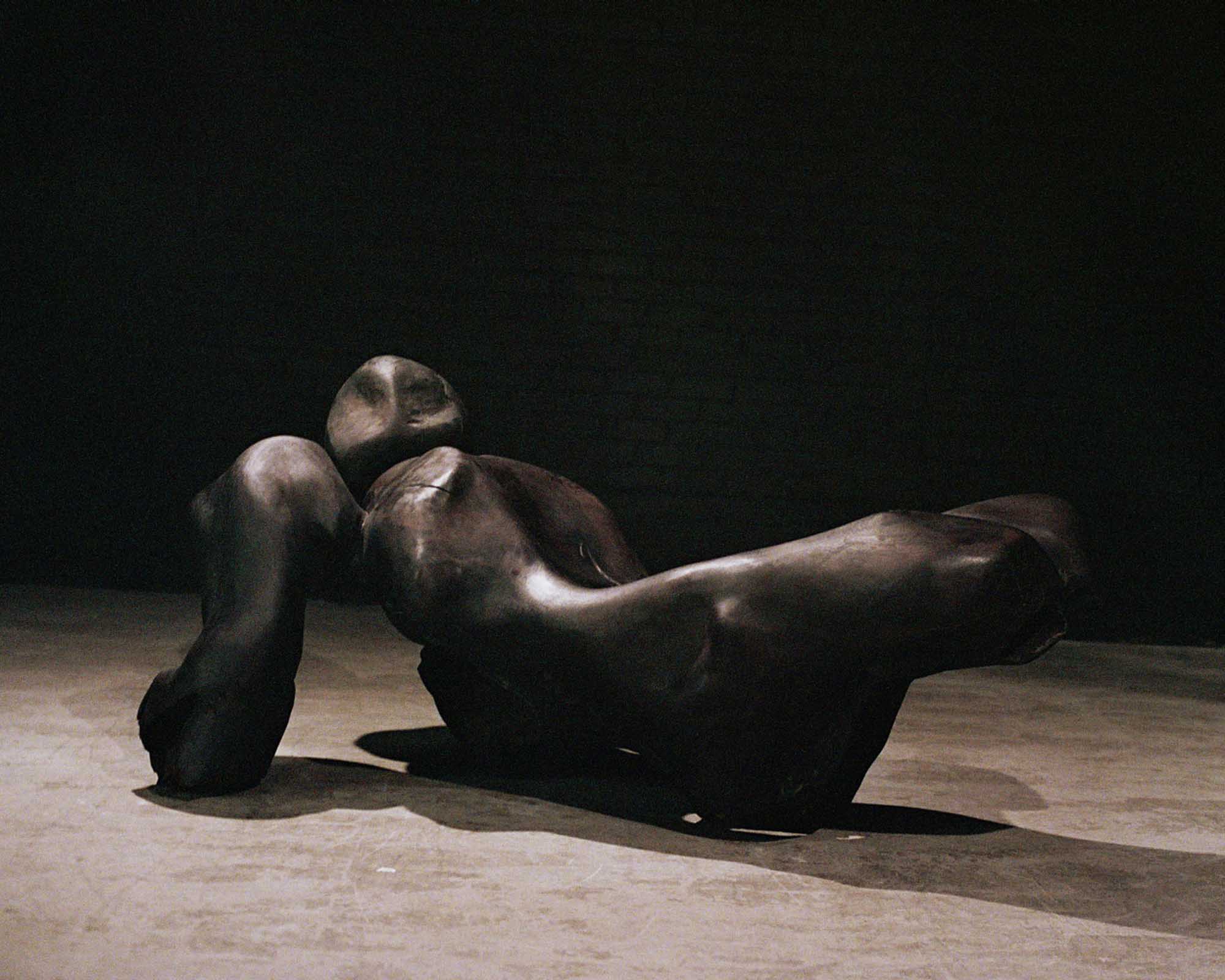 What's your favorite part of being an independent creative?
I'm so lucky that I can flow with my internal creative cycles. Time for ideation, time for production, time for sharing and time for rest. Women especially are built to work this way. It was only a few years ago that I learned in more detail about all the phases of the female hormonal cycle and how they support different modes of functioning. It is criminal to me that young women are not more educated about this (maybe that's changed since I left school) but normal work schedules are calibrated to the 24 hour hormonal cycle of men… Anyway I digress.
As a creator, how do you keep an equilibrium between bringing your own unfiltered creativity through vs tailoring your choices towards a specific project?
This is a tough one. I think I have a special talent for tapping into other people's vision and desires and what would work best for them, which isn't always what I would select. I like suiting things perfectly to a client, but when it is a public project it represents me as well, and this is when I wish I had a pseudonym.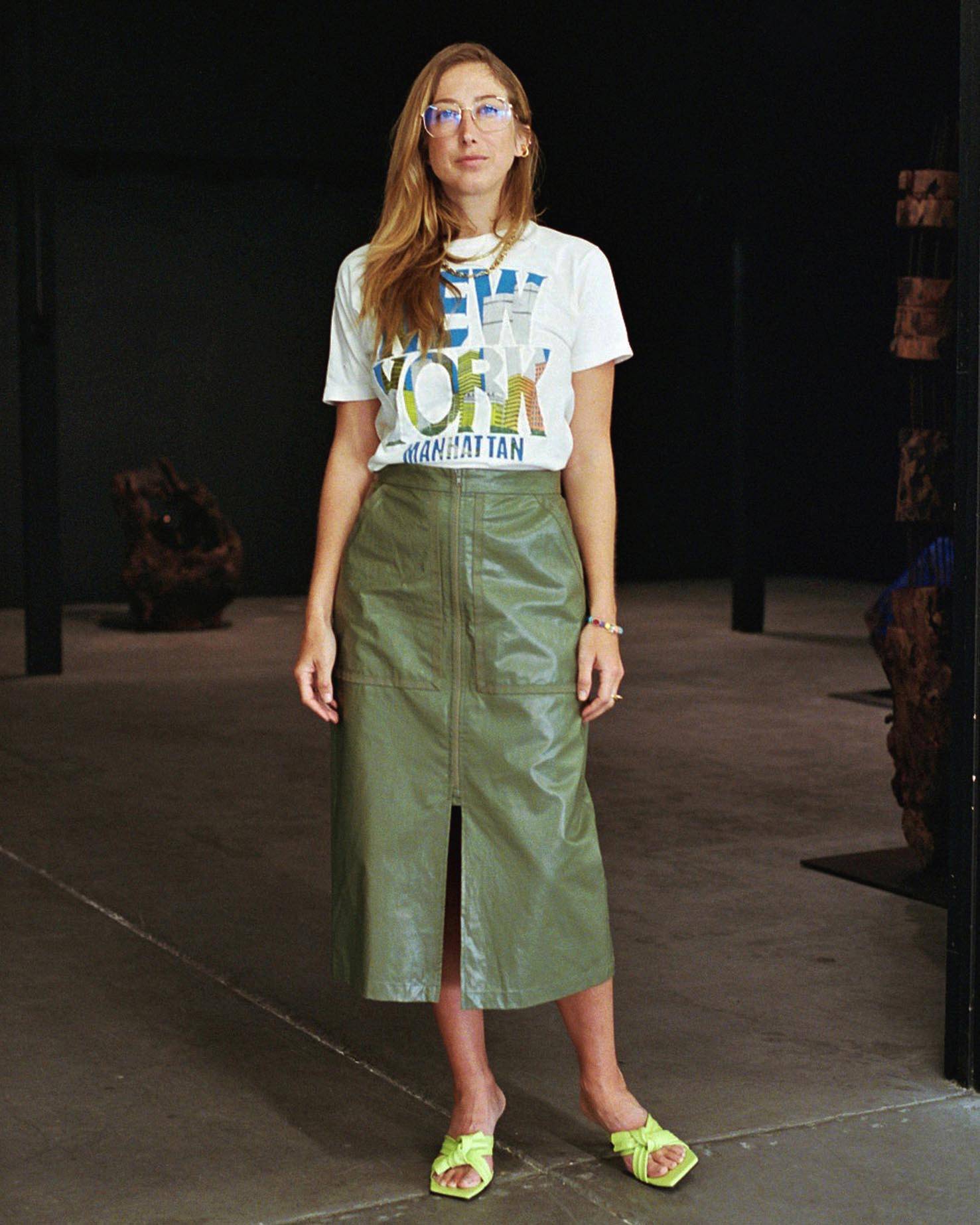 Do you have any other outlets for creativity that you seek?
I picked up a few lockdown hobbies. Playing with clay, beads, fabrics. I'm starting to make hats and clothes out of deadstock fabric.. Not sure it will be a big money maker, but it's very fun and I'll get some unique looks out of it. As many an LCD fan can appreciate I'm sure.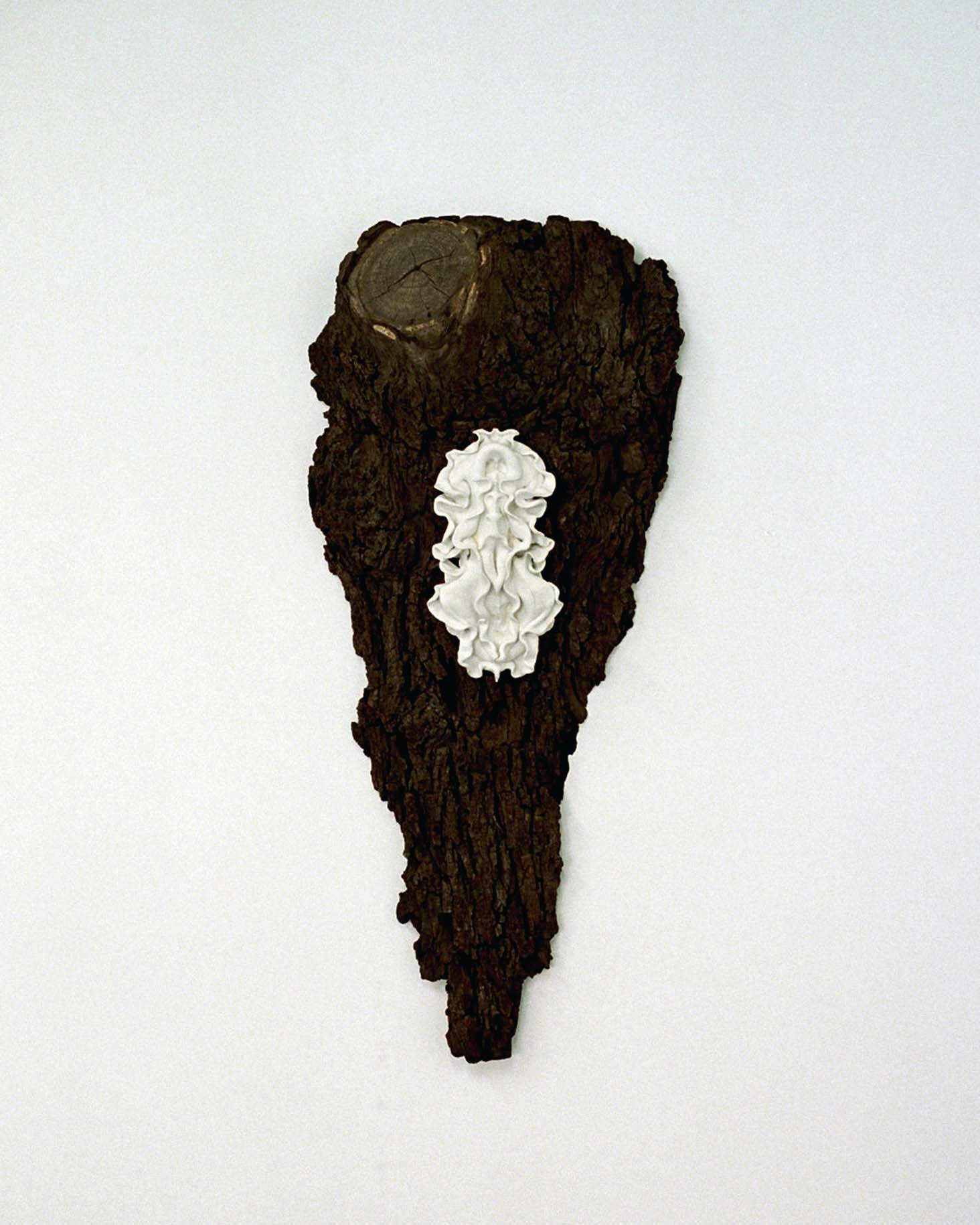 Where do you feel most productive?
In my head, my body likes to work less.
Favorite creator?
Geez impossible question. It's the abundance of so many ideas, styles and viewpoints that inspires me most.
Dream project?
Chic commune anyone?
Favorite place in the world?
No favorites, too many places to love, too many still to see.
An outfit that you would be happy to have on repeat?
This girl loves an easy coordinated two piece look. Boom, hot, next.
LCD stands for Lust, Covet, Desire… what are you currently LCD'ing?
It's cheese but more heart, more love.. There are so many important things to fight for and against right now, but anger alone doesn't seem to be working. We need to find ways to hear each other, to try to understand each other, to relate as humans. We're being pulled apart from each other and from the earth. It's so sad and painful.