We're emerging from our cocoons and figuring out how to wear real clothes again. Baby steps, people, baby steps! Here are some transitional outfits I'm loving that bridge the gap between comfortably cool and ready to mingle.
- Geraldine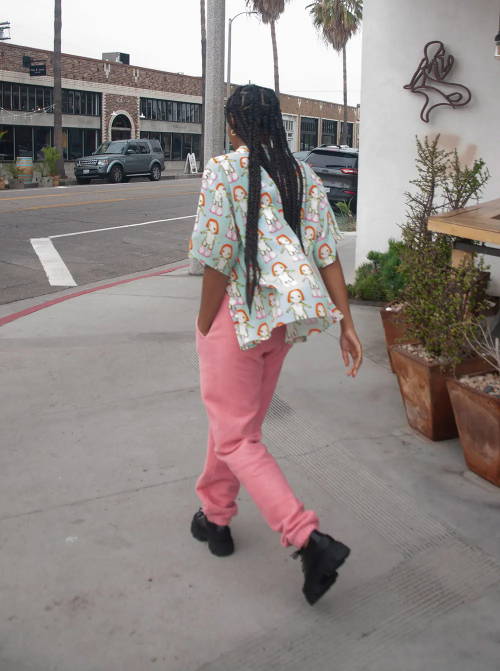 Balance your sweats with a silk printed top and some chunky oxfords's from GANNI. It's business on top and nap time on the bottom, just the way I like it.
Chynna wears SANDY LIANG Margot Top, BRAIN DEAD Reverse Fleece Sweatpants in Pink, and GANNI lug sole oxfords.
---
Talk about day-to-night (or should we say night-to-day?) dressing. Tuck your slip dress into a statement trouser and you're ready to go. And again - you'll never go wrong with a printed silk button up shirt to bring some business to your party.
Chynna wears GANNI crinkled satin short-sleeve top, a SVNR mini slip dress in grass, and MARA HOFFMAN Eldora Pants in citrus (sold out).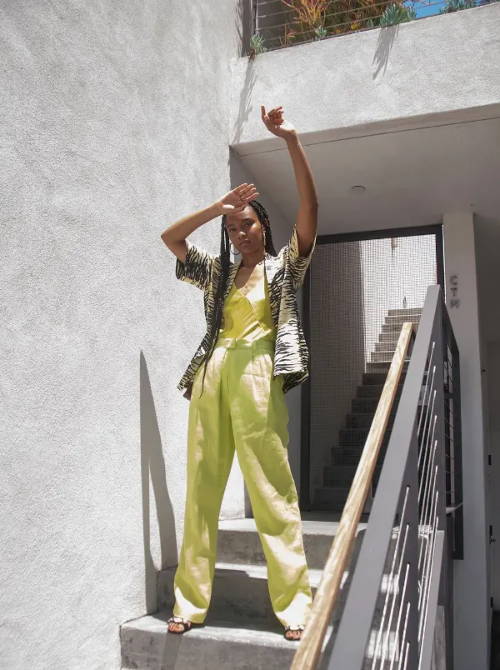 ---
---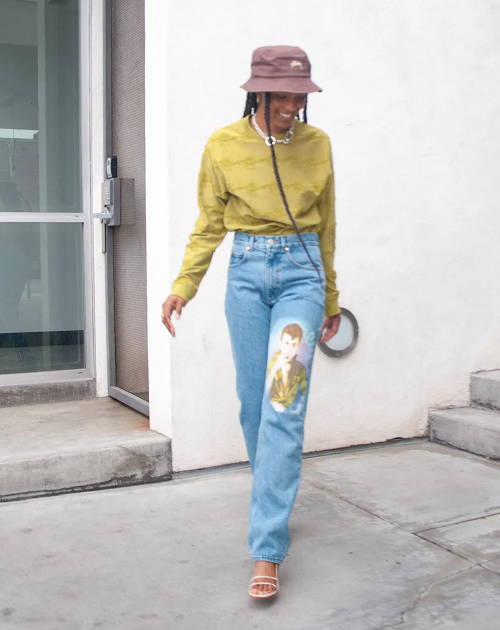 ---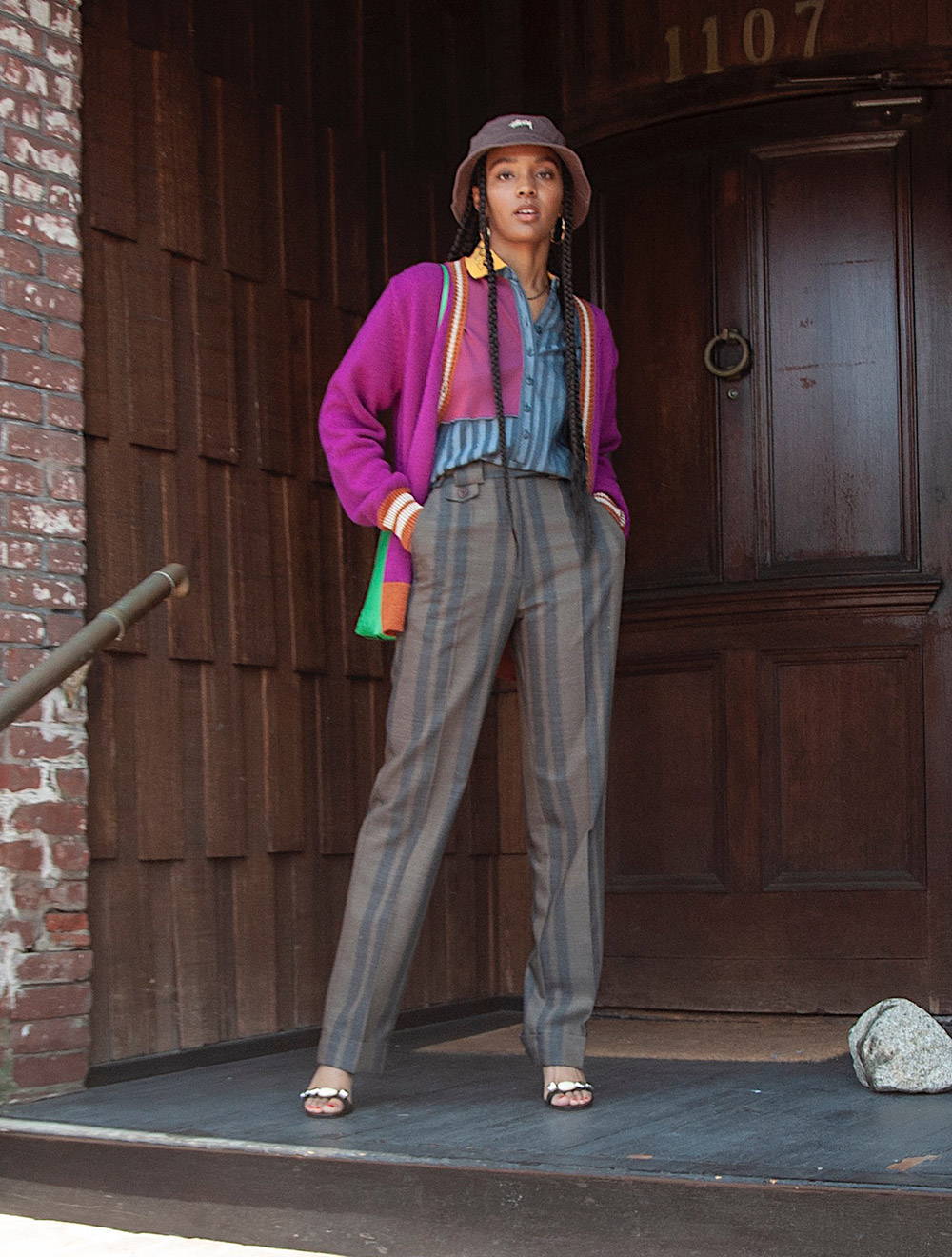 OK now this is a whole situation!! I want to sleep walk eat and talk in Wales Bonner all day every day. This British designer is on everyone's Top Designer list and for good reason. Her work is intelligently and beautifully made.
Chynna is wearing the WALES BONNER Parrish Cricket Cardigan and Isaacs Tailored Trouser, along with MARYAM NASSIR ZADEH Paola Heels.
---
Now this is an outfit that is pretending to be An Outfit but is actually comfortable af. A graphic tee from LA cult street wear brand Brain Dead pairing back with an gorgeous lace skirt by NY's cult fashion-favorite designer Maryam Nasir Zadeh? I'm done.
Chynna is wearing the GANNI small crossbody bag in brown, BRAIN DEAD Cognitive Prophecy Tee, and MARYAM NASSIR ZADEH Vivacity Lace Skirt.
---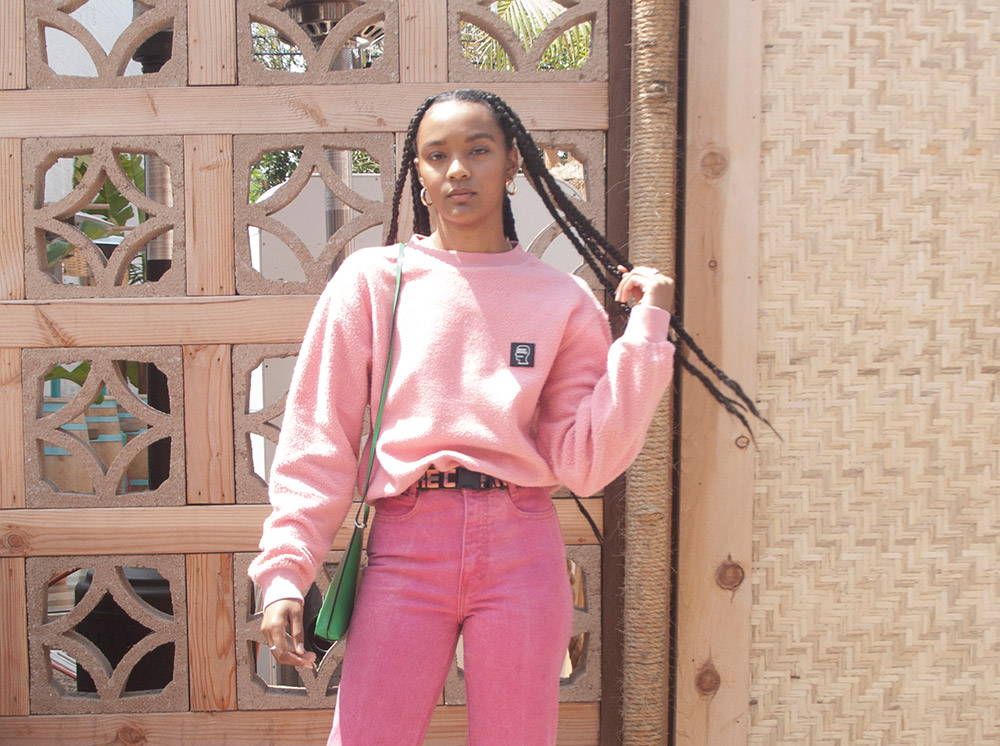 ---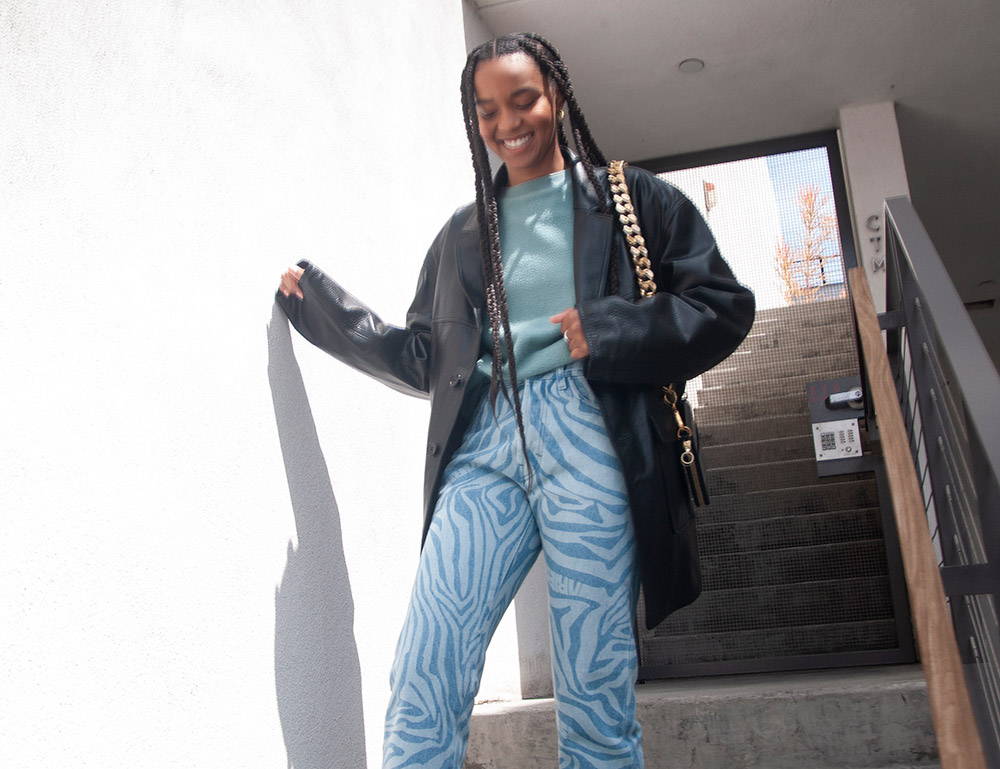 Can you believe this incredible incredible leather jacket from Japanese hit designer AMBUSH is still here? What are you people waiting for? Make like Chynna and score this incredible piece for your archives!! I mean, wear it first, of course, because this is the perfect piece to complete any look. Wear it over a slip dress, wear it over a tee and jeans. It's 🔥 no matter what season.
AMBUSH Relax Leather Jacket, BRAIN DEAD reverse fleece sweatshirt in seafoam, ARIES zebra print Lilly Jeans, KARA large bike wallet with gold chain (sold out).
---